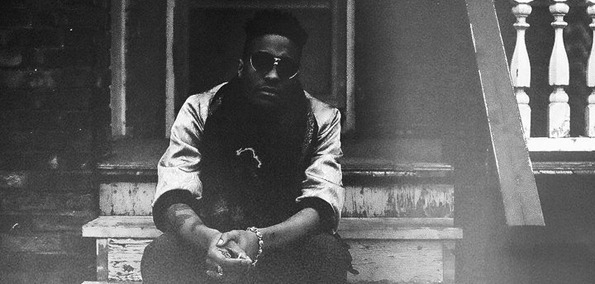 The interestingly provocative title of multifaceted Toronto crooner Talwst's debut EP, Alien Tentacle Sex is quite the attention grabber. Apart from its apparent intriguing quality, the title alone preps listeners for a project characterized by genre-defying sounds labeled under the ever evolving hybrid genre of alternative R&B. With the aid of producers The Theorist and frequent collaborator Illangelo (producer for The Weeknd), Talwst freely flexes his creative muscle while pushing the envelope with his sensual and equally innovative EP.
[soundcloud url="http://api.soundcloud.com/tracks/47096247" iframe="true" /]
The comparisons to Abel Tesfaye are somewhat inevitable, but arguably unwarranted. Yes, both artists hail from Toronto and have sounds which defy traditional R&B constructs and limitations; however, on Alien Tentacle Sex,Talwst makes quite the case for himself  as an original and non-derivative artist. with a .
[soundcloud url="http://api.soundcloud.com/tracks/47096251" iframe="true" /]
The vocal richness and moderate use of falsetto coupled with the lyrical depth of Talwst's songwriting helps distance him from Tesfaye. The subject content Talwst tackles on the seven track EP is quite varied, from the sexy effect-heavy cut "Woman" which touches on intimate relationship and the unhealthy break-up/make-up cycle, to the more socially conscious John Lennon-esque "Peace Tonight."
[soundcloud url="http://api.soundcloud.com/tracks/47096249" iframe="true" /]
As we've seen in the past two or so years, the landscape of R&B music is changing rather rapidly and a wave of alternative R&B acts including Talwst are positioning themselves at the vanguard of a growing movement of R&B artists that refuse and outright shun conventional and formulaic elements of R&B. Stream three select songs off the EP and follow the link to grab a free download of Alien Tentacle Sex EP.
Download: Talwst - Alien Tentacle Sex [EP]