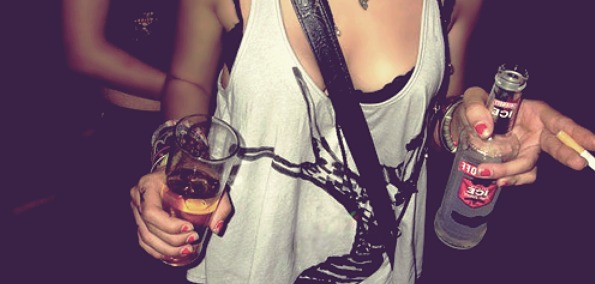 For those who are not familiar with Planet Human, it is a newly formed label composed of a roster of artists and producers making quite a name for themselves in the North American bass-centric music scene. Planet Human was co-founded in February 2012 by two visionary American DJ/producer/label heads: Dieselboy aka Damian Higgins, the face of and driving force for the American drum 'n' bass and underground bass music movements for over two decades, and Smash Gordon aka Steve Gordon, who as promoter of Steez Promo Productions and agent for Circle Talent Agency has been a major player in American electronic dance music entertainment history.
Planet Human has two sub-labels: Human Imprint for drum 'n' bass and SubHuman for dubstep, electro and other evolving bass forms. We are thrilled to provide EARMILK listeners with a preview to an exclusive track off SubHuman's EP set to be released this Wednesday, May 23, on Beatport. The track, "Neurons (Billy The Gent X Long Jawns Remix)," is a phenomenal blend of drum & bass with moombahton. This track is just a preview into an EP that we anticipate being a banger to kick off the summer. Listeners will be able to download this track off the EP Muffler Remixes: Volume 2, and we urge you to check out the additional tracks on the EP come Wednesday. Check out the first volume of this EP here.
What can you expect to hear on Wednesday's EP releasE? The new installment of tracks in Volume 2 unleashes an even heavier collection in feel than Volume 1, guaranteed to decimate sound systems across the globe. Pixel Fist return with another take on "Cybertron," this time featuring hammering drumstep pressure that has an almost suffocating amount of low end. Bare steps up to the plate with his take on "Gangwarz". Recent Subhuman signee Nightwalker delivers a pounding version of "Move" that was recently featured in Dieselboy's 'Wake The Dead' mix. Rottun superstar Ajapai breathes new life into "Megatronik" with a thick dose of his signature grimey distorted dubstep funk. This EP will prove to be quite a giant release to satisfy all tastes.
Neurons-(Billy-The-Gent-X-Long-Jawns-Remix)--EM0512
Stream:
Muffler - Neurons (Billy The Gent X Long Jawns Remix)
Be sure to follow Planet Human for Wednesday's release alongside future bass-driven tunage: