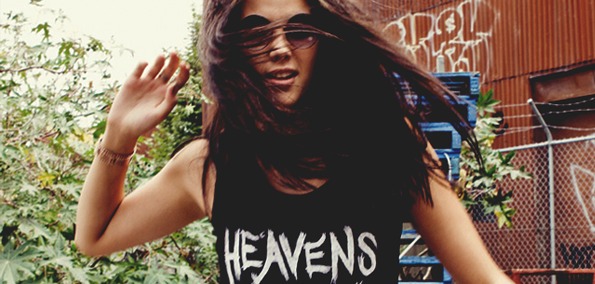 Witch music is the trendiest right now? SKELETONKIDS. Ok, bad pun to start with (I'll admit it), but hopefully my introducing you to these guys will make up for it. James Grymmace and Todd Anthony (of NYC) are the brains behind this chppedndscrwd meets shoegaze (witch house, whatever you want to call it) operation. The soundtrack to (their words): Slipping underwater in the bathtub, and getting pulled up by your feet by a stranger. Creepy shit, right?
And they have the musical output (three releases in the past ten days) to drill the songs right into your head, stay relevant, and never let you go. Let's rewind to April 10th.
KILLINURBUZZIII (April 20)
This is when SKELETONKIDS first popped up in one of my infamous Bandcamp searches. The thing about SKELETONKIDS' releases, they're more than half an hour-long. I wasn't about to take the time to figure out which songs I liked the best off KILLINURBUZZIII, too much work. I think I settled on a different post that day.
Anyways, I'm glad I came back to SKLETONKIDS, because their cover of Shilpa Ray's "Looking For Mr. Goodbar" is what really caught me. Slow, relaxed, sea-sick, spacey, all the classic witch house traits, EXCEPT, I can understand the vocals! They aren't pitch-shifted demonically low or chopped into 8-bit oblivion.
Another highlight off that release is "9233NP4PUH 90LDT33TH." Don't ask me what it says. I like it cause it's the exact opposite of what I described in "Mr. Goodbar," it's the other way a witch house track can tilt.
Poveglia (April 25)
This record is a compilation of remixes from SKELETONKIDS' early April (non-digital) release Brother Island, which I haven't been able to get my hands on yet. To start us off we have a remix of the track "Colony" by Funerals which I think is the highlight.
SKELETONKIDS - Poveglia (Brother Island Remixes) - 01 Colony (FUNERALS Remix)
Download:
SKELETONKIDS – Colony (FUNERALS Remix)
The beat has a definite eastern feel (it's not your soulless 808), and some off-kilter pitch-shifted SYNTH STABS that leave you waiting for a resolution that never really comes. The soundtrack to being chased through a futuristic, dystopian, middle-eastern city. Think: Blade Runner in Dubai. Sorry. That one was a bit of a stretch.
Siberia (April 27)
Which brings us to the latest SKELETONKIDS release. It might be misguided to see this record as traveling in a new direction (especially since we're talking about a span of ten days between three releases), but my favorite track exemplifies the "screwgaze" aesthetic that I think they're going after, which is much more different than tracks like "9233NP4PUH 90LDT33TH."
A little bit quicker, more soul to the beat (with some wet hi-hat splashes), warmer synths that build to a drop at 1:10 that brings us back into a Grimes-ish, Salem-like witch house (on the poppier side) with some gorgeous, haunting vox and a swirling bass line that messes with your head. Enjoy. Go download ALL OF THIS on Bandcamp.