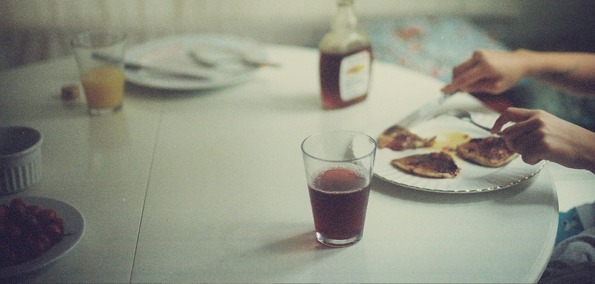 Broke For Free is a one man show named Tom Cascino. This Santa Cruz native was first featured on Earmilk with his remix of "Cherry" by Ratatat, a smooth glitchy remix of the original. After hearing this downtempo spin that miraculously layers a smooth beat over the experimental melodies of "Cherry," I was interested to see what else Broke For Free had to offer. Tom has been producing for two years now and with a slew of remixes under his belt, he is sure to impress with a unique blend of sounds layered over one another to create downtempo library of remixes ranging from indie and classic singles alike. One of his strongest remixes being his Glitch-Chord remix of Sufjan Stevens' "The Avalanches." After seeing this magnitude of complex-yet-ambient remixes, I wondered what was next for this producer. 
[soundcloud url="http://api.soundcloud.com/tracks/18054067" params="show_comments=true&auto_play=false&color=000000" width="100%" height="81" iframe="false" /]
I've got my answer, Broke For Free just released his first album, featuring 10 new chillwave original pieces. The whole album is available for free from Broke For Free's Soundcloud. I've included some of the highlights from the album below so you can see how Broke For Free's time in the studio has left its mark on his production of layering sounds together. Tom's mix of a catchy melody with a ambient beat has really caught my ear and is a perfect album to listen to on 4/20. 
[soundcloud url="http://api.soundcloud.com/tracks/43513456" params="show_comments=true&auto_play=false&color=000000" width="100%" height="81" iframe="false" /]
[soundcloud url="http://api.soundcloud.com/tracks/43512181" params="show_comments=true&auto_play=false&color=000000" width="100%" height="81" iframe="false" /]
[soundcloud url="http://api.soundcloud.com/tracks/43512697" params="show_comments=true&auto_play=false&color=000000" width="100%" height="81" iframe="false" /]
[soundcloud url="http://api.soundcloud.com/tracks/43511656" params="show_comments=true&auto_play=false&color=000000" width="100%" height="81" iframe="false" /]
[soundcloud url="http://api.soundcloud.com/tracks/43511038" params="show_comments=true&auto_play=false&color=000000" width="100%" height="81" iframe="false" /]