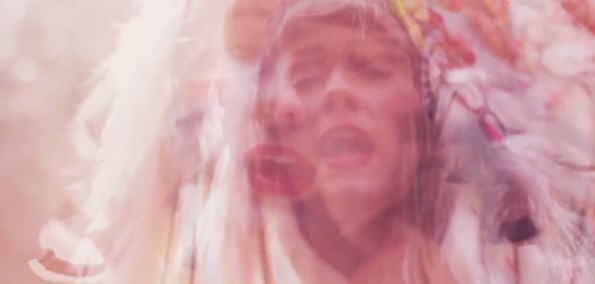 We've been savoring this song ourselves the past few days, watching the play counter swell under the continual repeats. Calling the song a mixture of ear-catching production skills and enchanting vocal work would be an unjust oversimplification of Young Wonder's brilliant new song "Orange."
The Cork, Ireland duo has been making quite a splash on the blogosphere the past few weeks, scaling their way up the charts on Hypem and WeAreHunted. Comprised of producer Ian Ring's driving beats and vocalist Rachel Koeman's hypnotizing vox, Young Wonder's tunes will find a way to earworm themselves into your head. "Orange" comes off of the band's self-titled debut EP, released a few days ago on Feel Good Lost. Also by Feel Good Lost is the beautifully crafted accompanying video which showcases Rachel alluring the viewer with fluttering vocals and tempting coyness all cloaked beneath an orange hue.
[soundcloud url="http://api.soundcloud.com/tracks/40527570" iframe="true" /]
Because of the success and support Young Wonder has been receiving over the original track, a free remix by Sun Glitters has been offered courtesy of XLR8R. The remix adds a touch of serenity to the original, elongating Koeman's chopped vocals with reverb while enveloping everything in a layer of sweeping synths.
Orange (Sun Glitters Remix)
Download:
Young Wonder - Orange (Sun Glitters Remix)