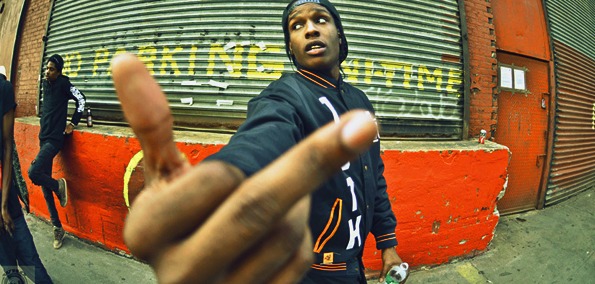 Dope news from A$AP Rocky and company–the first single off LongLiveA$AP dropped today.
"The first official single from Pretty Flacko produced by the honorable Hit-Boy is finally here. LongLiveA$AP the debut solo album due out this July. It's going to be a hot summer." (From LongLiveA$AP)
You know what that means...
More trill shit, more codeine, more Harlem does Houston hip-hop from the disputed (maybe Tyler) kings of hip hop for hipsters. Get excited EARMILK readers. This is your bread and creamy butter. "Goldie" starts off with A$AP's signature vocal effects (down low), before he tears the shit out of a spacey beat (complete with disembodied choir vox, a lo-fi-sea-sick-beat, the works) courtesy of Hit Boy. Lyrics include: thoughts on going to parties w/ teenage girls, thoughts on how awesome A$AP is, thoughts on how much money they make. The ush.
Download:
A$AP Rocky - Goldie (prod. Hit-Boy)
So, keep your eye out this summer for A$AP's latest. And keep posted with EARMILK for the latest news on leaks and new singles.