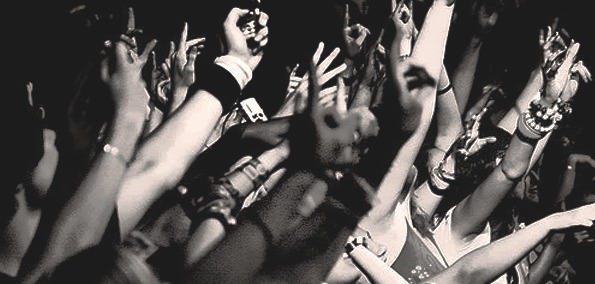 Fans of past paced electronic music, set your sights on Traktion. At the young age of 17, his main hobby is producing house music in various types of influences. More closely resembling drumstep or drum and bass, he mashes said styles into a quick-paced electro-frenzy of adrenaline pumping songs. His newest EP, Mission ASCII, does an exemplary job of showcasing his wonderful talent. Rooting in London, his work is slowly making ripples around the electronic dance world.  
Mission ASCII quickly establishes itself with the first track of the album "Snatch and Grab". I just absolutely loved it when the brass and piano enter right before the song went into overdrive. I mean, how often do you hear brass and piano in this type of music? In the latter half of the tune, he loops a short, vocal sample which strangely adds a new twist to the song, but in a good way. It's only the first song, and I'm impressed with the flow. 
Download:
Traktion - Snatch and Run
"Expensive Feeling" immediately throws you into the midst of a high-paced wonder of synths. When the song got under way, it reminded me of a theme song of some Mario game, but with an awesome intertwining of various different sounds and effects. This song leans more on the fun, easy-listening side. Don't get me wrong, you can definitely head bang and dance your face off to this song. Who says you need a heavy bass or beat to dance? 
Download:
Traktion - Expensive Feeling
This next track is probably my favorite of the album. "Mission ASCII" incorporates an 8-bit synth which is used in a masterful way. It is looped in a very catchy progression with other synths mixed into the fray. The song is extremely dynamic and worthy of any dance party. Honestly, there isn't too much to say about this track, other than if there is any song you should listen to on this album, it's this one. That 8-bit aspect just pulls me back in for more, especially with the soft, fading piano at the end.
Download:
Traktion - Mission ASCII
The following track "Amethyst" can be considered the odd one in the album. I say this because in this track, some sort of vocal is looped and used as the main ingredient of the song. In addition, the song is a bit slower, compared to the previous songs. For some reason, the track gives me a type of futuristic space feel, which is definitely a new one for me. And not to mention adding a saxophone into the mix. A saxophone. And it works well. I don't care,   I must give Traktion kudos for that one.
Download:
Traktion - Amethyst
Closing out  the album is the lengthy track "The Near Distant Future". In this last track, Traktion uses a very strange synth effect, almost to the glitchy effect. I can't put my finger on it, but the looping of the unorthodox sounding synth somehow defines the song. I get this feeling that Traktion wants us to feel or think we're in the future (hence the track title) by incorporating such a strange, yet awesome effect. Not to mention a subtle violin in the background at certain period of the epic 7 minute, 54 second audio novel. Intriguing. 
05 The Near Distant Future
Download:
Traktion - The Near Distant Future
The album takes us on a futuristic journey through rapid pace and electron effects, ranging from 8-bit synths. Though the genre is closely related to drums and bass or drumstep, there is a strong presence of dance mixed into his work, making this album a great blend of genres. If you like quick-paced electronic tunes with a danceable factor to them, Mission ASCII is perfect for you. 
You can also get the scoop of new releases by Traktion and many others like him on the Youtube channel Electrostep Network