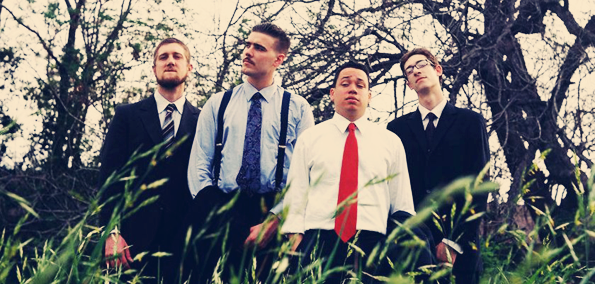 I was recently introduced to the wonderful sounds of  The O'My's. You shall be introduced to them as well. This young, talented group was formed not too long ago in the great city of Chicago. Pulling from the musical history lingering in the city's foundation, they soulfully groove their way into our ears. Their latest release from their upcoming mixtape album Blended Babies is definitely that of uniqueness.
"The Wonder Years" is a soulful, groovy, chilled out track that boils music to down to its bone. Ripping music out by the roots, they hit you with this track, which is filled with soul, blues, and chilled hip hop. It's great to see indie bands that go in the complete opposite direction of current trends. While bands are turning towards electronics and technology, The O'My's  remind us where modern music was born from.
Doc is wrong, you don't need that DeLorean to go back in time.
The Wonder Years ft. Chance the Rapper and Nico Segal
Play:
The O'My's - The Wonder Years ft. Chance the Rapper and Nico Segal