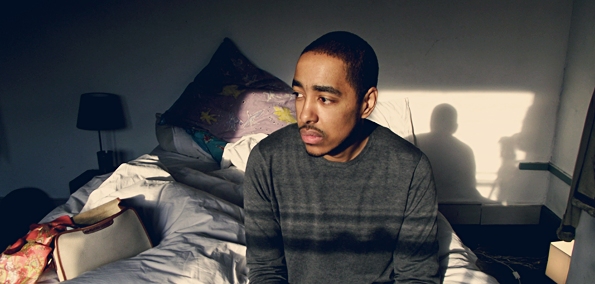 Arguably one of the hardest working producers and criminally slept-on artists in hip hop, Oddisee is back at it again serving up his latest offering "Slow Down." The track features Oddisee showing off his versatility as a dual threat producer/emcee. Unfortunately, the track will not be featured on his next release. However, the release of this track coincides with the announcement of an official release date for the DMV native's next album People Hear What They See, which is expected to drop later this spring. Oddisee had this to say regarding his upcoming album:
This album is about influence, inspiration, perception & reality. Every song was written in an outside environment, so that I could observe the subjects that would become my subject matter. All too often in Hip Hop, reality is limited to that of the artists own, actual experiences. People Hear What They See is my attempt to liberate the MC from those constraints & allow reality to be penned other than my own. Listening to congressmen & lawyers converse on the steps of the supreme court inspired 'American Greed', Watching a couple argue over the phone in a bar inspired 'Maybes'. By having a visual representation of my subject matter, my hopes are that the listener will see them through the worlds & melodies of my songs.
Check out the track below and head over to Oddisee's Bandcamp page to download the song. Also, mark your calendars and put in your pre-order for People Hear What They See, due out 6.12.12 via Mellow Music Group. 
Stream:
Oddisee - Hustle Off