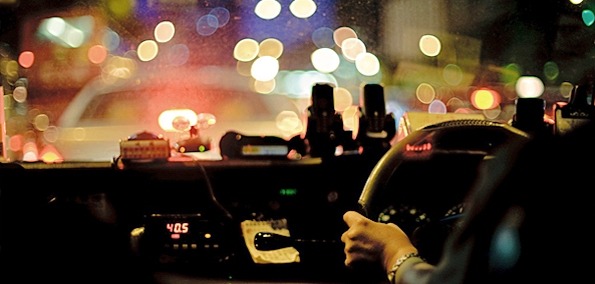 After showcasing songs off his latest project this past weekend at a classy wine and music pairing event at Chicago's Bin 36, singer-songwriter Charles Hammond Jr. released his debut EP Hello, My Name Is… earlier today. As the title suggests, the 4-track EP serves as a CHJR's formal introduction to music listeners. Despite only containing four songs, Charles makes quite a statement with each song. The EP features elements of traditional R&B, soul and funk. The contrast between songs like "The Beautiful Struggle" and "Left Behind" (in which we hear instances where Charles channels his inner Stevie Wonder) highlights CHJR's versatility as a vocalists. Regarding the project's concept and the songs featured on the EP, Charles had this to say:
Basically this EP is all about starting fresh (i.e. new beginnings) regardless of what ever stage you are in life. Although this project is my introduction to most as an artist, it's more so a personal statement of starting to look at things from a fresh untarnished perspective, and leaving behind (even fighting) all those things that attempt to keep you from progress. The first track "(Re) Introduction" initially comes off as a love song, but lyrically it represents my return to music, and the freedom that comes with finally re-connecting with my true purpose. The second track "The Beautiful Struggle" addresses the inevitable challenges that we all face in life, and the fact that it's those challenges that shape us and if we are willing to truly learn from the struggle, will come out better for it. "The Truth" is a pretty straightforward song about "love gone wrong," in that I'm addressing a woman who has a dishonesty complex, and as much as I would like to hold on to the relationship, it's not worth sacrificing my own sanity. Finally "Left Behind," is about breaking past all of those strongholds (both imposed and self-inflicted) and comfort zones that makes personal mediocrity acceptable and in most cases desired.
CHJR has already begun working in earnest on his full-length follow-up project. There's no concrete release date for that project at the this time, however Charles will be doing shows to support his latest project and in preparation for his next release. Check out a song from the EP and follow the link to stream/download the project which is available now for free.
Charles Hammond Jr. - Hello My Name Is... -EP- - 02 The Beautiful Struggle
Download:
Charles Hammond Jr. – The Beautiful Struggle
Download: Charles Hammond Jr. – Hello, My Name Is… [EP]