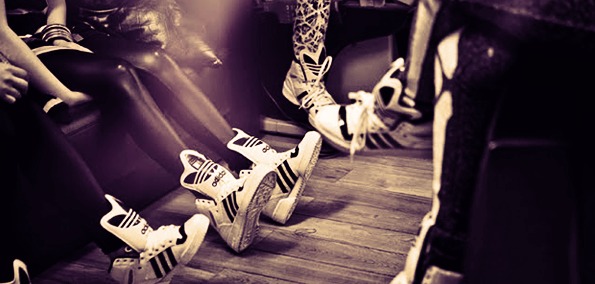 After 10 years, nearly 3 albums worth of scrapped material, recording in various home studios, slaving away working 70 hour a week jobs, homelessness, crashed hard drives, DJ gigs, arguments, fractured friendships, and nearly retiring the group altogether, the Bay Area hip hop duo Secluded Journalist (consisting of Ayentee and Wonway) has released a new track off their forthcoming album Sometime Next to Never. What originally was intended to be a track commemorating the ten-year anniversary of the release of their debut album Who Are We is now the first teaser off the duo's first recorded album in a decade. Ayentee, who recently released the first installment of his new solo serial project, spoke about the conception of the record:
This song was originally recorded for an album we were working on about 5 years back called "2:15 to 3:30" or something like that. We later scrapped the idea and the 10 or so songs we had nearly finished for it and decided to rework the album at a later date. After a hard drive failure a few years later, we lost most of the data for the album and this track was one of the remaining survivors. 

 

I handle the first verse. The second verse is my boy T.Root who isn't in the group but is a close friend and one of my favorite emcees. Wonway is on the third verse. After listening to this song earlier this week for the first time in years I realized the message hits closer to home for me now more than ever. The only difference is now I'm probably slightly less pessimistic but slightly more dulled by life. Less fire but more hope.
Sometime Next to Never is slated to be released before the close of 2012. Check out the track below and stay tuned for more teasers off SJ's forthcoming album. 
[soundcloud url="http://api.soundcloud.com/tracks/41748766" iframe="true" /]
Also, check out SJ's 2002 debut album Who Are We which is available for download.