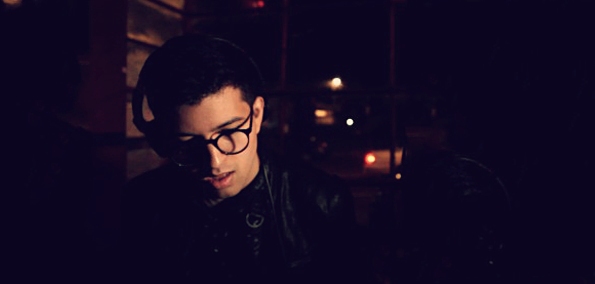 The first taste of Alvin Risk's hyped witch house EP, Infinity, is finally here. In the next month, EARMILK will be bringing you a cocktail of dark and eerie dance music, a concept that has been tried by many composers and finally made right by the likes of D.C.'s Alvin Risk. In its entirety, the EP has enough variety and novelty that it can appeal to listeners from all realms of music. Whether you like dubstep, electro, witch house, or industrial —  this new EP is absolutely a nightmare come true for many fans (in the best of ways).
"Pray" is the first installment of sorcery for Alvin. Jason Aalon Butler of Let Live provides vocals and his addition gives it a dark warp kind of feel. This tune starts out with a forboding choir, bolstered by a gong. The solo in the middle demonstrates well what it means to throw dragged-out synths on a dance track. Of course, there's always that signature marching band Alvin Risk sound. Don't forget to scream for the rest of the track. Pray to Alvin.
This whole EP is getting played out by the likes of Skrillex, Knife Party, Steve Aoki, and Zane Lowe. Expect this to be a festival anthem and one of your new favorite works. Out 4/24 on Dim Mak in the US and on Minstry of Sound in UK/AUS.
[soundcloud url="http://api.soundcloud.com/tracks/42134930" params="auto_play=false&show_artwork=false&color=ff7700" width="100%" height="166" iframe="true" /]