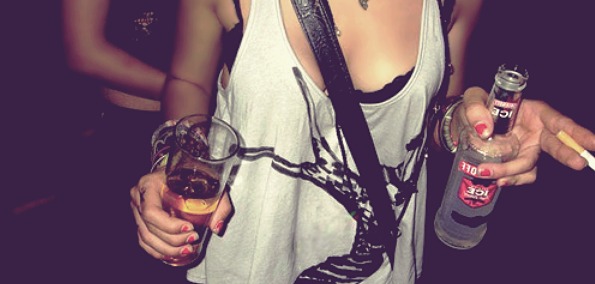 Boston's dance music scene may be small, but that doesn't mean it lacks talent. We recently posted local pair L.A.D.S.'s remix of Bambounou, and one half of the L.A.D.S. duo, Dark & Stormy, has just released his own EP on Metamimetic (MM014). The Dance to This EP features three tech house/tropical tracks that you can definitely dance to. The first of these is the more accessible, 90s-house-influenced, vocal-laden "We're Gonna Have a Good Time," which is followed by two more smooth dance tracks, "Coming Up is the Fun Part" and "Run Away." Definitely give these a listen, they're sure to add to your sets, with past releases gaining support from familiar names like Dubfire, Umek, and Mikix the Cat.
[soundcloud url="http://api.soundcloud.com/playlists/1764863" params="show_comments=true&auto_play=false&show_playcount=true&show_artwork=true&color=000000" width="100%" height="225" iframe="false" /]
As an added bonus, here's a mix (including an interview) with Dark & Stormy, DJ Die Young, and Djeezus, promoting this week's Make it New party in Cambridge, MA which is also Dark & Stormy's EP release party (catch them all Thursday at Middlesex Lounge).
[soundcloud url="http://api.soundcloud.com/tracks/41177612" params="auto_play=false&show_artwork=true&color=000000" width="100%" height="166" iframe="true" /]
Tracklist:
Samuel Dan - Wanna_Boogie (Original Mix)
Yaya - That Mysterious Way (Re.You Remix) 
A1 Bassline - Why Do You (Original Mix) 
Catz n' Dogz - Bring Me That Water (Original Mix)
Edu Imbernon - Los Suruba - Torete (Original Mix) 
Pavel Petrov - Friends Forever (Ardalan Remix) 
Michael Mclardy - Give Me A Reason (DJ W!ld Remix) 
Green Velvet & Harvard Bass - Jumbo Mumbo (Original Mix) 
Prince Club - Everybody (Original Mix) 
Dark & Stormy - We're Gonna' Have Good Time