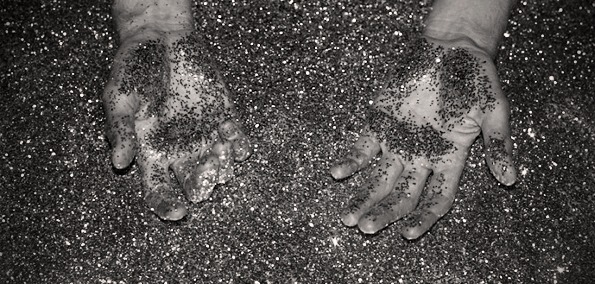 Why do you read Earmilk? Because you trust us to bring you the hottest tracks, albums, videos, all of it, from the people who're up and coming before the other big players. That's what we have today. 
Tomorrow (March 27th) the boys/girls over at Relief In Abstract records are dropping XXYYXX's eponymous sophomore effort! Now, ever since we introduced XXYYXX to you guys this past July, he's been a crowd favorite. Producer Marcel Everett's signature fro-fi style could not have come at a better time with big time producers like Clams Casino dropping similar sounds for names like A$AP Rocky and Lil' B. If hi-hats, fat bass, ghostly synths and vox are your thing, then now's the time to drink it in.
That being said, the new XXYYXX marks a departure from his older (now slightly dated) chillwave influence that characterized (the debut record) Still Sound so well. Sub-bass is abound, who is this? XXYYXX blurs the line between Drake, Clams, and Salem like a pro (remember, he isn't even my age) each track is incredibly fresh and beachy, but in a completely different way from last year. I don't know if I want someone to rap over the beats, scream over them, or just shut the fuck up and let me listen to them.
Definite album highlights include "TIED2U" (which has a Clams feel, with seasick slow vox, waves of sub-bass, and earthy claps) + "Overdone" (see Grimes + Drake collaboration that happens in my sick, musical dreams), both of which I've included for free download at the bottom of the review. Pick it all up in a day, wherever Relief In Abstract music can be downloaded. You'll never regret it, this is one of those rare albums that I can already say with certainty will be a classic of the year. Just remember who took care of you before the rest, Earmilk. Enjoy.
Still Sound (Summer 2011) Highlights
Download:
xxyyxx - Life on Repeat
Download:
xxyyxx - Mango
XXYYXX (Spring 2012) Highlights
Download:
XXYYXX - TIED2U
Download:
XXYYXX- Overdone (ft. Anneka)