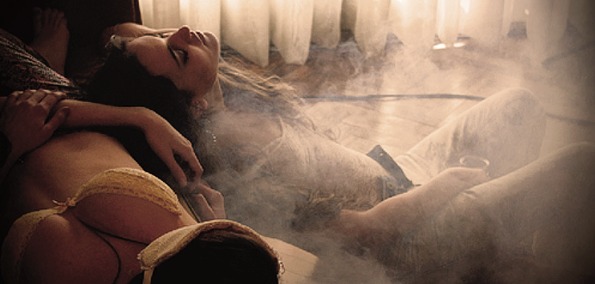 Coming from across The Pond, DistriKt is serving up some new mixes of genres that we have yet to see take off. Stationed in West London at the ripe age of 23, DistriKt is new to the game, though he is showing some raw talent. He is known for his electronic production and remixes. 
I first stumbled upon DistriKt by mere chance. Call it luck. In my opinion, he is on the verge of a new genre breakthrough, which he likes to call chill dubstep. Being a big fan of anything downtempo or chill, I was naturally curious. I was in a mix of moods when I listened to "Leave", not too sure if I should kick back and recline or do something more physically taxing in a visually aesthetic mindset. Clocking in at only 1 minute and 29 seconds, "Leave" takes you on an extraordinary journey. It makes me want to have an epiphany, but it looks like DistriKt already has.
"Leave" is still in the making and was kind enough to send me his track. Be sure to check out his other mixes and self-productions as well, they won't disappoint. 
Download:
DistriKt - Leave