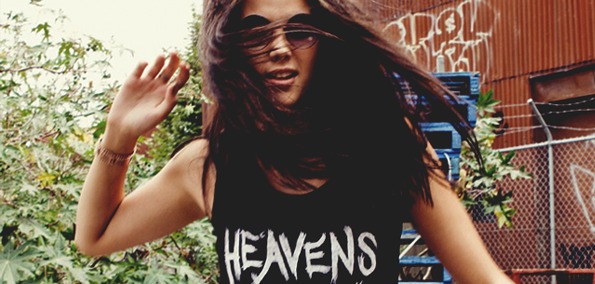 Owsey has been very consistent lately in finding hidden beauty within a track, slowing it down, and adding an ambient twist to them. Gotye's "Somebody That I Used To Know" is no exception. Owsey (pronounced O-zee)  stems from Northern Ireland where he started producing his own music two years ago. Unconventional sounds have always captured his interest, and he claims that "people" make up most of his music. He infuses emotion into each of his tracks, and it is apparent that is his objective with one listen.
Earmilk had the opportunity to interview Owsey back in November, and since then his fan-base has grown exponentially. His take on "Somebody That I Used To Know" is different than that of your everyday remix. It does not speed the song up; in fact, it simply lays on additional sound effects to create more of a magical feel to it. Owsey has always managed to create a magical energy about his tracks, which originally attracted us to him as an artist. 
An excerpt from his interview with us in regards to emotions he attempts to invoke within the listener: "I can hope their intuitions pick up the intentions of my music, but ultimately I don't mind if they get an entirely opposing reaction to my own. If they get something, anything, it's a bonus. For me, I try to write music for the tales and ideas in my head. Coherence between image and sound is something I'm fond of, as I'll always say."
We are thrilled to share this fantastic rendition of the popular Gotye track with Earmilk listeners. If you dig his vibe, definitely stay tuned as we anticipate an extensive interview with Owsey by the end of March.
Gotye feat. Kimbra - Somebody That I Used To Know (Owsey Remix)
Download:
Gotye feat. Kimbra - Somebody That I Used To Know (Owsey Remix)
Follow Owsey: