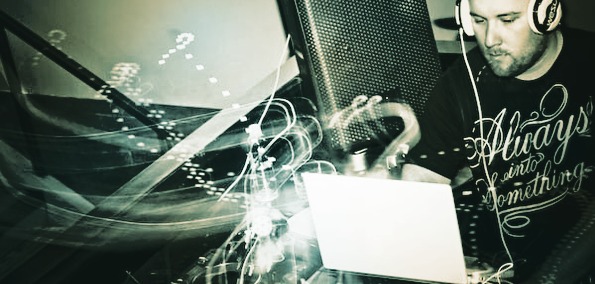 The weekend has landed and all that matters now is clubs, drugs, pubs and parties. You've got 48 hours off the 9-5, it's time to unbutton your hustle and breathe vigor back into life. Whether it be through losing your soul on the dance floor or grooving to it, we have your soundtrack covered. The EARMILK Weekend Selector, an exclusive guest mix series where we invite the latest budding talent from behind the booth to usher you through all the boozie and jam. From your morning bedside to tonight's evening social, your weekend selector is here to fill a void of good taste and allow fresh connections to flow vicariously.
(WKND10) EARMILK Presents: Weekend Selector - Neoteric


[soundcloud url="http://api.soundcloud.com/tracks/36333055" params="show_comments=false&auto_play=false&color=000000" width="100%" height="81" iframe="false" /]
Over the course of the last 5 years or so the DJ has become a dying breed.  The true selectors.  From Derrick May to Seth Troxler to Erol Alkan.  Sure they all spend their fair share of time in the studio but behind the decks is when they start to make magic.  Today's scene is full of producers spewing pre packaged midi timed sets of their biggest 10 hits with some Beatport top 100 sprinkled on top.  I understand the logic, people want to go see the composers of their favorite music at work.  If you break it down this makes as much sense as preferring to watch Tchaikovsky attempt to play strings himself over listening to the New York Philharmonic perform his pieces.  Neoteric is one of a handful of guys capable of both.  Outside of maybe A-Trak, I'd be hard pressed to come up with a name who can top Beatport charts one week and play L.A's infamous "Do-Over" party the next.  Whether you want to chalk it up to Neoteric's years of experience or just him flat out having an ear for what works it's hard not to have a soft spot for what he does.
For those of you that know Neoteric from his big room Crookers collab "Springer" allow us to introduce you to his housey side.  The mix encapsulates a wide scope of deep vibes from upswinging tech house bounces to disco influences to darker techno influenced tunes.  Some artists to keep an eye on in the mix include Maceo Plex, Tim Green, Wehbba, Subb-an and Jordan Peak.  If you were expecting upcoming Neoteric and Wax Motif tracks or a whole bunch of forthcoming promos from the many labels he works with you should know Neoteric isn't the type to self promote and chart his own stuff as worthy as it is.  And that's why we love him.  When you're done grabbing the mix check the link at the bottom to Neoteric's Facebook page for some free remixes of his including his reworks of The Rapture and Switch + Baxta.
EARMILK: Between being at the helm of the White Light Mix series, the Unlisted series, programming music for Aritzia, your own touring and production, running Dubsided and managing Crookers you're handling a wide range of music.  In a time when more kids are pigeon holing themselves into genres how do you find the time to stay on top of so many different scenes?
Neoteric: I think it borders on mental illness, but I wake up with music on the mind, and don't sleep until the work is done. It makes my life a bit dysfunctional, especially if I'm travelling a lot, but I do it because I really, really love it. I've never been one to stick to one style. I couldn't imagine eating Japanese every meal (and I fucking LOVE Japanese), and I could never limit myself to just one kind of music. There's inspiration in everything, and I've been a hip hop kid from way back, so sampling and listening to all sorts of music is in my blood. To answer the question though, it's become increasingly hard to keep up on everything good. I have to thank my friends and other djs for keeping me in the loop. I put so many types of mixes together to try to show all sides of my tastes, I guess. 
EM: Your DJ sets and production reflect your diversity, (think The Rub, Mike B, Eli Escobar) where quality trumps trends creating a lot of left field pleasant surprises.  How has your recent move to Berlin affected that mentality?
N: First off, I'm supremely honored to be mentioned in the same breath as those dudes. I really look to them for inspiration, and if someone sees that in me, I'm thankful. I hope others do, and it's a struggle at times to assert yourself in one kind of lane, but I like that I can step into most club nights and do it justice. Berlin has certainly changed my tastes to a degree, and you'll hear a bit in this mix. Part of it is getting older and pickier too, I think.
EM: Speaking of your production, I've heard rumblings about people working on remixes for "Go Deep".  Are we going to be seeing a Go Deep remix EP coming soon?  What else is in the pipeline production wise?
N: Yeah! We've got some great mixes from Torro Torro and Astronomar coming out in late March or Early April. Pretty hyped on those! Production wise, I've been working on something pretty massive with frequent collaborator Wax Motif. We've been a bit hush on it until now, but I'm extremely proud to say we're putting together the next "Strictly Rhythms" compilation for legendary label Strictly Rhythm. We're compiling, curating, and mixing the compilation, and also doing 5 remixes and edits for it. We've got access to the whole catalog, which is the dream of any house music nerd, and we've reached out to a bunch of talented, famous friends to provide exclusive remixes and edits. It'll be about 30 tracks, all unheard updates on various classics from the Strictly Catalog. We'll have a sampler EP out in Mid April or May, and the full compilation dropping on CD & digital in June! Other than that I've got a track with my dude Astronomar called "Playhouse" coming out on Top Billin March 7th, and a remix for Sir Nenis (with Wax Motif) on the equally legendary Trax Records around the same time.
EM: Whoa!  Big honor getting to do something for Trax.  You're closely connected to a number of labels from Dubsided to Southern Fried to Top Billin' to Discobelle. When you're working on originals how do you decide where to go with it?
N: Well, I work with these labels on a bit of an A&R tip. With Dubsided, helping to find talent for Switch to sign. For Discobelle, I did 2 editions of my compilation series 'Turned On' (google that!). Top Billin and Southern Fried are truly family and great people to work with, and I've been happy to help get some records signed to each. But for originals, we try to do just do what we feel, see how it comes together, and try to think of the best home for it after the fact. 
EM: You've got a management/promo agency in the works when and where can kids start sending you demos?
N: Well yes, both. I manage a couple of great artists, and am working with some young talents too. I've started to focus a bit less on DJ'ing and production and much more on business. Building a bit of a team to grow with. Main Course is primarily a PR company, but also a free record label, a remix management agency, and a bit more. We work with artists to help them create proper bios and press kits, do things like targeted blog mailouts and press to help create awareness for artists and their releases, and do a bit of creative consulting with those we work with to help arrange art, videos and other essential services in this digital age. Label wise, we'll be releasing all kinds of music, 100% free to the public. We can let them choose if they want to purchase the music, but the goal is to simply put out quality records of all types quickly and freely. The first release is from this disco-ish kind of band called The Slow Waves, and it's amazing stuff. We don't get things started until March 1st, but if you're reading this after then, you can check out Maincourse.me. Until then, check out lememe.com for updates. For demos, you can email me, jeremiah@maincourse.me - but we'll also have a Soundcloud dropbox, if that's your thing.
EM: There are a lot of producers, especially in your native Canada that owe you a lot of gratitude for helping get their music in the hands of the powers that be.  Whether it's for work or just you being a good guy I would think artist development would be pretty fulfilling?
N: It's one of my favourite things to do. I really like helping people and connecting the dots when I'm able, looking out for friends, and doing whatever I can to keep good people doing great things. It's certainly fulfilling, but there's always that part that wishes you could help in more ways. I've sent  so many artists to other labels simply because I was too tied up to help more, but with the advent of Main Course, it's finally time to take it to that next level. For lack of a better clichéd term.
EM: We're still perplexed at how you do it but we're thankful you were able to squeeze us into the schedule.  Much appreciated and best wishes!
N: I'm thankful for the opportunity, big up Earmilk!
TRACKLIST
1. Intruder - Amame: Nervous Records
2.  &ME - Glaced: Keinemusik
3.  Adam Port - Someone To Love: Keinemusik
4.  Kruse & Nuernberg - Daze Without You: Kruse & Nuernberg
5.  Odd Parents - Fame: Ellum Audio
6.  Maceo Plex - Falling: Visionquest
7.  Tim Green - In Love: Get Physical
8.  Phillip Bader - Amir Loves You: Saved
9.  Squim - Forever More: Evamore
10. Wehbba - Dirty Pictures: 100% Pure Style
11. David K - Ghost Train: Visionquest
12. Nina Kraviz - Pain In The Ass (Alexkid Remix): Rekids
13. Tuccillo - Password: 2020 Vision
14. Sable Sheep - Painting My Fur: Be As One
15. Florian Blauensteiner - Hold On (Luca Lozano Black & White Remix): Klasse
16. Surrealism - Sunday Of Love: Suara
17. Mark Fanciulli & Jordan Peak - Keep On: Area Remote
18. Subb-an - This Place (Nic Fanciulli Remix): Saved
19. Macromism - Groover: Rawthentic
20. Tony Rohr - Work: Drumcode
21. DHS - The House Of God (Melé Re-Edit): CD-R
22. One Dark Martian - Falling: Top Billin'