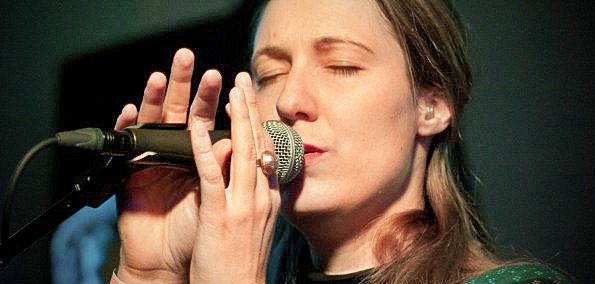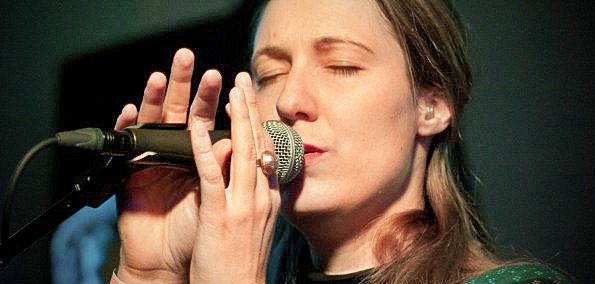 In 2009, we were exposed to some terrific music from lots of new, promising bands. As a whole, the year went very well with albums from Animal Collective, Phoenix, Porcupine Tree, Engineers, and Camera Obscura which littered most year-end lists. On top of that though, we were blessed with some gems that didn't have as much acclaim as I would hope. One of those acts was a quiet, secluded band from Finland named Burning Hearts.
The band is made up of the lovely, talented Jessika Rapo and the instrumentally gifted Henry Ojala. The two actually grew up in neighboring cities of Finland and played music together as teenagers before they joined separate bands. Rapo took on the lead vocals of the band Le Futur Pompiste, a group that was very subtle in their exposure but made a living off of their mastering of dream pop and twee pop especially with Rapo's outstanding vocal melodies. Ojala joined the group Cats On Fire as a multi instrumentalist where his keyboard work and guitar playing created their atmospheric sound that they still build on today. When the two bands began touring together, Rapo and Ojala knew they had to record together.
After a brief amount of time, they released their debut record under the band name "Burning Hearts". The album, which was released in early 2009, was a true gem especially for indie music fans. Their blending of dreamy vocal harmonies and twee pop instrumentation gave them a distinct sound and although their music isn't terribly complex, they somehow redefine a sound that was made popular in the 1980's. The album, Aboa Sleeping, dealt with a wide variety of emotions but stuck mainly to the ideas of love and heartbreak. In fact, the album actually scientifically delved into the functions of the human heart. Although the songwriting may have been a bit cliché, it still worked.
01-burning_hearts-on_the_last_day_of_the_decade
Download:
Burning Hearts - On The Last Day Of The Decade
Now, three years after the fact, we finally have a new LP from the duo. The new record, entitled Extinctions, is a familiar sound but Rapo's soothing, ethereal vocals continue to warm your ears. Burning Hearts is definitely floating in comfortable waters on this new record but they also have gotten much more atmospheric. Ojala brings a louder sound to the table with more electric guitars and bass than ever before with any of his projects. On top of that, the production has been upgraded ever so slightly to bring out Rapo's vocals to fit the music perfectly. The songwriting has also progressed as it seems Rapo has grown more confident in her abilities to speak her opinions rather than just her feelings.
02-burning_hearts-into_the_wilderness
Download:
Burning Hearts - Into The Wilderness
On the opening track "On the Last Day of the Decade", Rapo seems to be recounting her tough career as a musician. She sings of fighting and struggling to retain a persona in the industry but the difficulties are almost impossible to bear. Even so, her love for music overtakes the struggles and she is able to maintain her passion for music. From here, we can speculate that this record is more of a stand up against music as a business or even just struggles in general. The lyrics on the album also identify with people who the band mates have lost whether it be to death or drugs. The album is titled Extinctions so the connection is there. The other stand out tracks such as "Into the Wilderness" and "The Beast" continue this theme of rising against. They also are terrific pop songs as Ojala has mastered this atmospheric sound with such simple instrumentation. The drum machines pound away with an 80's feel that just brings you back to 1986 in a heartbeat. Other tracks like "The Swallows" and "Trade Winds" explore new seas for the band. The later, which is almost a lo-fi, pop exquisite, is done with an electric guitar and this beautiful sample by Ojala. The drums seem to be much more vibrant and important on this record too than they were on "Aboa Sleeping".
The true beauty in a record by a band like Burning Hearts is in the whimsical, musical qualities such as acoustic guitar chord progressions and subtle piano riffs. The music never outweighs the true star though, Rapo's vocals. The dream pop vocals she brings to the table are surreal and quite gorgeous and that along with the quirky musical nature, create a warm and friendly sound from this tiny band in Finland. If you're into dream pop or just plain old happy, pop tunes, check this band out without a hesitation. You will not regret it.