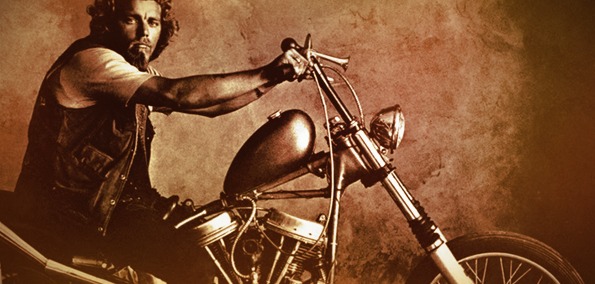 Put on your leather jacket and ripped jeans because we're going on a bike ride. This thrilling bike ride will be soundtracked by North Virginia's The Danvilles. The Danvilles are five men fronted by a member also in The Bravery and his name is Mike Hindert. Early this month, The Danvilles gave us Women, a rock and roll album under Merrifield Records. This collection is less than 30 minutes of rowdy head bangers from ridiculous guitar riffs to vigorous drums to loud self assured vocals. Before listening to The Danvilles, I suggest you grab a beer.
"Road" is the intro to Women and it slowly directs you to the stimulating path of The Danvilles. You know this will be fun once the rattling percussion and risqué voice kicks in. The dominant chorus of " she wants to know if I love her so/ and I said I am good to go" in track two is when the album begins to shape around women. The following song, there is a catchy rhythmic line of "it seems so easy/for you to please me". It won't be long until you're swaying and humming intensely to the southern rock thumps.
Download:
The Danvilles - Fear No Evil
While most of the album is filled with adrenaline, "Fear No Evil" has a seductive twist of  twangy electric guitar picks. But the wild amplified hoedown picks up in the next track, "Somethin' to Say". This song has attitude and calls out "Hey! Hey!" before the taunting begins. Women seem to have a balance between a brawl and an romantic evening with a dirty bike rider. "As Long As It's True" takes us to prom in the 60s with the night ending in "your love is all that I want/it's all that I want" on top of volatile scratches. The album ends in "Gamble" that has a chaotic call and response. I guess it's what happens when you give your all and lose everything.
The Danvilles released Women on January 11th. These men started the recording process in Long Beach, California and finished it back home. Women is an album that intermixes garage rock with a little surf, blues, and a lot of influence from the classic rock and roll. If you're feeling like you want to go back in time, to a bar with greased hair and fashionably tight pants, then this is your answer to your prayers. Just imagine the party they'd throw live! You can purchase Women for free on their bandcamp and don't forget to "like" on Facebook.
Download:
The Danvilles- Seemed So Easy