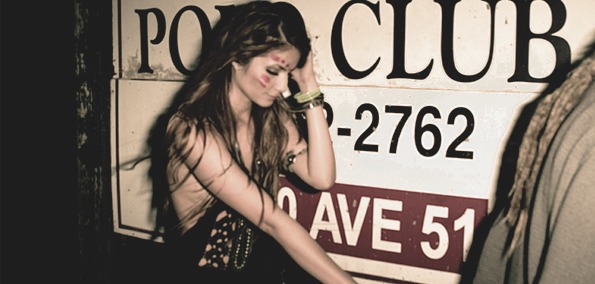 Work: Party is an 8-track mixtape from D.veloped that mixes and mashes a variety of samples into a 40 minute mix that is perfect for pregaming, partying, and even those moments when you just want to listen to something good. I've had the pleasure of being in constant contact with D.veloped throughout the whole mixtape process, and he kindly agreed to give EARMILK an exclusive into the mixtape in individualized format, rather than just a continuous mix.
What's great about this mixtape? D.veloped gives us a little bit of everything: from hip-hop to some funk, from heavy bass to electronic synths, all culminating in the mixtape going from great to amazing.
Stream: D.veloped
 - Work: Party Track 1
While this project isn't completely comprised of new material – some previous material found in the mixtape include "The Childish Games" and "My Dangerously Melodic Anthem" – I would say that most of the material is new and has D.veloped's unique mash style stamped over the entire thing. D.veloped told me that the goal of Work: Party was to "bring a new approach to all great electronic music and hip hop with unexpected yet flowing integration of samples", and I am wholeheartedly believe that D.veloped accomplished that and more.
If you're wanting to hear the entire Work: Party mixtape, go like D.veloped's Facebook page and make sure to check his Soundcloud.
D.veloped - Soundcloud with entire Work: Party
Stream: D.veloped
 - Work: Party Track 3
Stream: D.veloped
 - Work: Party Track 4
Stream: D.veloped
 - Work: Party Track 7