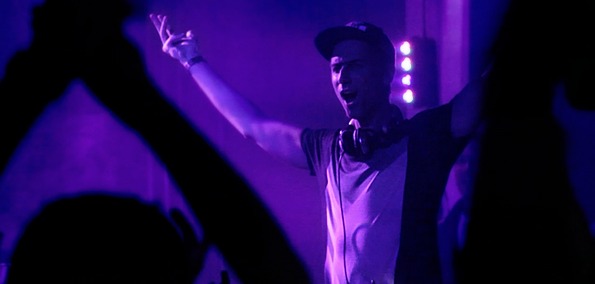 Boys Noize and Mr. Oizo are Handbraekes - setting chincy Top Gear jokes aside this new set of wheels has four on the floor drive and the power to steer crowds into dance floor pile ups and pill headed roll overs. Their debute EP set for a February release on the BNR time slot sports 4 originals each serving as a precedent to the still thriving sound of hang tooth electro while accelerating towards a demeanor that's just as vicious as it is wonky. Like some waxed vintage auto polished with the bizarre techno and avant garde influences these two drivers are known for. Circuit boards begin to rev their engines in "Callgurls", the warmup and more reserved one of the bunch if you take away the nonsensical polyphony and blunt social commentary on the fate of late night phone operators.
(BNR072) Handbraekes - #1 EP (out Feb. 6th on Boysnoize Records)
[soundcloud url="http://api.soundcloud.com/playlists/1489498" params="show_comments=false&auto_play=false&show_playcount=false&show_artwork=true&color=000000" width="100%" height="225" ]
The real boozie doesn't start until the breakdown in "Riho", where Flat Eric takes control of the wheel and runs into a racket more akin to Oizo's latest dropping Stade 2 while Ridha flaunts his abilities to fuck with analog. Track 3 takes a turn into ABC territory but don't mistake it as just a Sesame Street jam, "The Qat" is a retard's foot stomp topped with a lopsided lead repeatedly running into walls of white noise and concrete snares. It all ends the way you'd expect it, an electronic catastrophe called "Milc" which can only be the result of being barricaded in a studio in the midst of an earthquake. Crashing speaker cabs, tipped over racks of melted modulars, this is dance music destroyed and written for the waste basket but fashioned just enough to let any seasoned DJ butcher with ease.