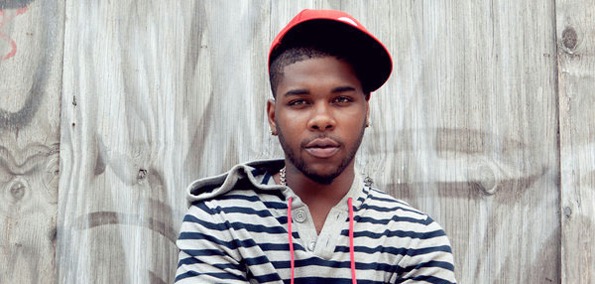 Ever since the release of his hit single, fans are impatiently waiting for more from up-and-coming R&B singer CJ Hilton. Over a brazen, bass-spiked Salaam Remi beat, the young Baltimore crooner brings us "Cold Summer", released late last December. As the weather drops a few degrees this winter, this icy ballad is bound to stick in your brain as you wrap your scarf a bit tighter.
But to think that Hilton just entered the scene with "Cold Summer" would be a mistake. The 21-year old signed his first record deal with Capitol Records straight out of high school and went on to record with Raphael Saadiq, helping to write songs for Saadiq's 2008 album The Way I See It, including the soul chart-topping track, "Never Give You Up, which featured Stevie Wonder. Soon after, Hilton released an impressive mixtape, The Package, presented by DJ Driis (also known as actor Idris Elba of "The Wire" fame). Much like "Cold Summer" the mixtape is a stellar representation of Hilton's vocal range and musical versatility. Download The Package here.
Fast forward to 2011. Under the guidance of fellow Baltimore-native, Mario, Hilton continues to establish himself on the R&B map, contributing his songwriting skills to Mario's upcoming album, Restoration, set for release in February. With impressive endorsements from household name musicians and producers and natural talent to back it up, Hilton's future in mainstream R&B is especially bright. But check out the video for "Cold Summer" and let us know whether you beg to differ.
Related Links: