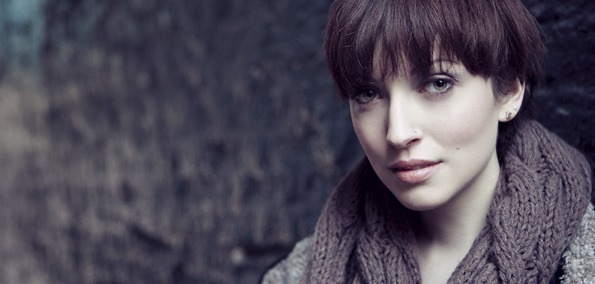 Rising above the fluttering and fading lead guitar lines and booming drum echoes, the fragile beauty of Daughter's vocals quaver with emotional vulnerability as her narratives of heartbreak reverberate around the stone walls. Recorded in a West London church in early December, this video of Daughter performing "Youth" marks the end of a breakout year for 21-year-old Elena Tonra that saw her explore the boundaries of folk music through the release of 3 incredible EPs.
From the tangled acoustic roots of Elena's early demos, through to the polished ethereal folk of the His Young Heart and Wild Youth recordings, each release offers a slightly different angle on Daughter's sound but all are anchored by that same unique voice.
Download a few selected highlights below and head over to Bandcamp to pick up the rest.
Download:
Daughter - Run (demo)
Download:
Daughter - Landfill
Download:
Daughter - Love