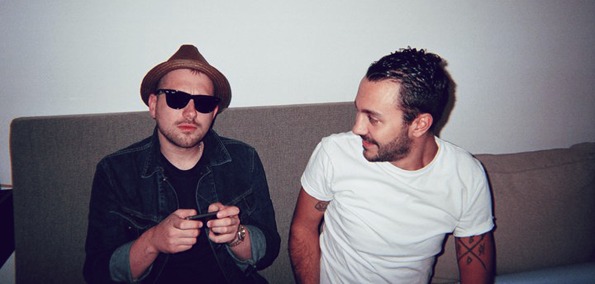 You may already know Brodinski or The Shoes. Let me introduce you to their sinister offshoot, Gucci Vump (comprised of Louis Brodinski and Guillame of The Shoes). Participating in the rite of passage that is making a Lana Del Rey remix, the pair have just released their take on Lana's "Born to Die". At first, I was unwilling to accept Lana Del Rey as a legitimate human being, but I've since come around, drawn by the allure of silky vocals, doe eyes, and pillowy lips. This remix is only available via Youtube at the moment, but it's definitely official Vump material and totally worth your time. Adding tribal percussion, house-y tropes, and haunting echoes while retaining the most chilling vocal moments from the original track, this is one of the better Lana Del Rey remixes I've heard.
Lana Del Rey - "Born to Die" (Guxxi Remix)

You can find plenty more witchy delights from Gucci Vump on their Soundcloud. Below is a mastered mix of their entire album, which includes a free download link for the individual tracks!
Gucci Vump - Nvthin Bvt A Gvxxi Thang (Mastered)
[soundcloud url="http://api.soundcloud.com/tracks/31033394" params="show_comments=false&auto_play=false&color=000000" width="100%" height="81" ]