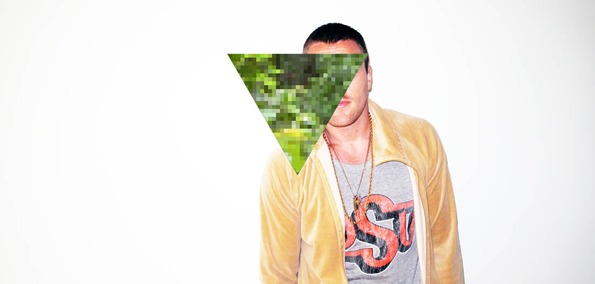 Canada's leading purveyor of favela rave, Meati, released his debut solo effort on Get Flavor this week.  A follow up to his joint effort Bock on Discobelle, Air Jamaica/Skinnydip is a bass heavy take on Buraka Som Sistema stylized tribal techno.
The original mix of Air Jamaica opts for a minimalist percussion driven approach at first glance backed by a heavily reverbed open snares, wood block shots, rave whistles and guiro fills.  Upon closer inspection with headphones or proper speakers you get a better appreciation for the depth of the layers that go into Meati's production as the rolling sub bass and subtle breath textures come into play.
Meati - Air Jamaica (Original Mix)

Despite being the B-side Skinnydip is the winner for us.  A dragged out portamento synth line has us reminiscing of Claude Von Stroke's Undressed Remix of Wut while a careful airhorn drop here and there gives us hope that Moombahton may not have killed off everyone's favorite soundboard clip.  If you ever managed to stumble in a Sao Paulo afterhours, Skinnydip would be the soundtrack to your night.

Meati - Skinnydip (Original Mix)

If dance floor mayhem is more your thing may we suggest turning to John Roman's take on Air Jamaica.  Roman's similar drummy style made him a logical fit to bring him on to the package.  Using synth samples as percussion a la TWR72 the remix delivers enough of a four on the floor drive to keep the attention of a casual listener while the parts are dark enough to win over those with a more discerning palette.
Meati - Air Jamaica (John Roman Remix)

As an added bonus we have a few giveaways for you.  The first of which comes way of frequent Justin Martin collaborator Ardalan.  His remix of Skinnydip has a slight tinge of tech house bounce and its fair share of off the wall fills from church organs to rain drop sounding toms.  Something to set the tone at the start of your night.
Skinnydip (Ardalan Remix)
Download:
Meati - Skinnydip (Ardalan Remix)
The second is a garaged up bootleg of Ryan Leslie's Addicted via Tsuka, a collab between Meati and fellow Get Flavor artist Deebs.  The silkiness of the vocals and string section sit in nicely over the swing of the kick drum.
Download:
Ryan Leslie - Addicted (Tsuka Bootleg)
Go grab the downloads and for the rest of the Air Jamaica/Skinnydip EP featuring additional remixes by Krueger and Bosstone run over to Beatport and get it HERE.