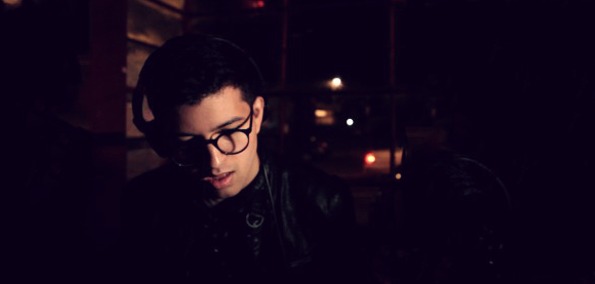 I was able to catch up with DC based Electronic producer and singer, Alvin Risk, as he opened for Nero at the Music Box in Hollywood. Alvin Risk is best know for his amazing remixes of Kaskade, Steve Aoki and Example tunes that are nothing but top shelf and his Moombahton floor scorcher Pendejas he made with DC producer Tittsworth. Alvin and I couldn't find a word that describes him except maybe "electromoombahstep" (new sub-genre).
He has a remix of the Indie Pop band Fun's We Are Young that is happier than that kid who opened his first N64 on Christmas. He also shared with me his whole Witch House or Witch Bass EP forthcoming Dim Mak in the US and Ministry of Sound in the UK titled Psychotic.

I was so pleased to hear that he was into the whole Drag and Witch side of music. The Witch House you're thinking of is not what Alvin makes, because he does it better. His EP is dark like Salem, but bass heavy and groovy like a Skrillex track. Alvin Risk will bring in this year doing something completely different as he'll be one of the first to play Witch House at Massives.
This is what makes Alvin Risk so unique. He's able to make all types of music and fit everyone's mood. Consider 2012 the year of Alvin Risk.
Keep up with Alvin as he hits a venue near you Tour Dates.
Follow Me              Send Me             Facebook            ƠƠ