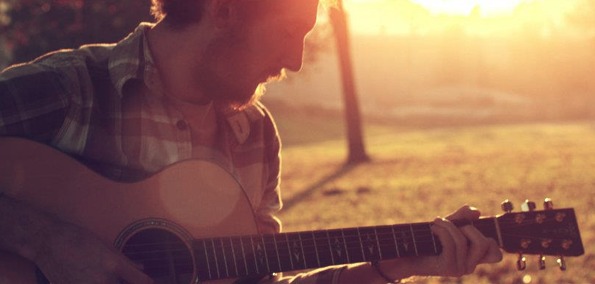 And The Giraffe, the two-piece, dream-pop outfit we introduced shortly before the holidays, recently released the official music video for "Underground Love" from the band's excellent Something for Someone. The Harrison Sanborn-directed video depicts the journey of a tiny package as it travels from various hands until it reaches its final destination into the possession of a dashing lady in red. The sound of frontman Nick Roberts' soft vocals sets a dreamy tone throughout the video up to its lighthearted ending. According to Roberts, the video was shot over the course of two days in Los Angeles, Calif., and on a budget of only $0. You read that right, $0. Zero, zip, nada.
"[We] only ended up spending money on food and parking," Roberts said.
Watch the official music video for And The Giraffe's "Underground Love" below.