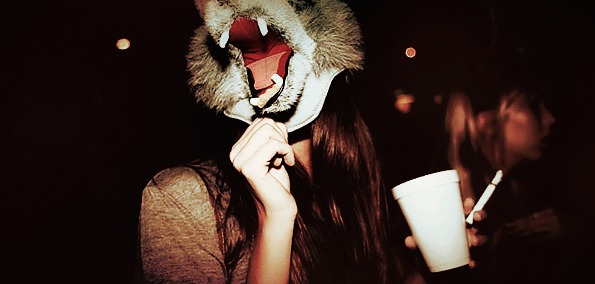 The discussion in regards to the judging criteria for this chart was a bigger process than putting together the chart itself. How do you weigh commercial success against production value? We tended to shy away from this year's trends and focus on quality behind the mixing desk. This list isn't to be viewed so much as our take on which songs were the most impactful in 2011 but more so as a countdown of the tracks that will continue to influence the soundscape and look forward to shape the sounds of 2012 and beyond. We look forward to your insight in the comments section.
#30.  Justice - Civilization [Ed Banger]
Really makes me sad that this anthem didn't gain more traction in the clubs.  Maybe I'm getting old and sentimental but it's like trying to explain The Beatles to your idiot kids.  Maybe blame the fact that the one official remix was a miss.  After Busy P's rant about Disney not turning to Ed Banger friends and fam on the Tron Remix package you would have expected some more family involvement.  We'll save our high hopes for the On'n'on package.
#29.  Lil Silva - Cheese And Bun [Good Years]
http://www.youtube.com/watch?v=EMt3MT3y-5E
If the last half of 2011's UK Funky/Future/Call it what you will scene belonged to Mosca, the first half was all about Lil Silva.  Call it side 1A to the equally monsterous Patience, "Cheese And Bun" is a wonderfully mastered soundscape backed by massive sub bass, triplet snares that hit like someone's banging them out on a garbage can lid and rising arps that sound like a call to war.
Download: Lil Silva - Cheese and Bun

#28.  Phil Kieran + Green Velvet - Michael Jackson (Mic Jack In Version) [Phil Kieran Recordings]
http://www.youtube.com/watch?v=AiJ_kox5hjo
Green Velvet's laundry list of collabs and remixes is a who's who of artists ranging from every genre and corner of EDM you can think of.  This year was no exception as he remixed everyone from Plastikman to Aeroplane.  Michael Jackson is a good middle ground of what he does best, jackin' house with some touches of techno and acid thrown into the mix.
#27.  ZZT - Zzafrika (Gesaffelstein Remix) [Turbo]
http://www.youtube.com/watch?v=ajTGbis2X7A
One of a slew of Turbo releases that found it's way on to our chart.  ZZT's buzzing lead synth and vocal whoop's at a nice dimension to Gesaffelstein's trademark industrial percussion and reverb.  We're not sure how long Gesaff has left on this tip before he needs to go shopping for some new VST's but as far as this stage of his career goes this is the jam to hold on to.
#26.  J. Phlip - Fever (KRL Remix) [Pets]
[soundcloud url="http://api.soundcloud.com/tracks/18001983" params="show_comments=false&auto_play=false&color=000000" width="100%" height="81" ]
 
J.Phlip's venture away from Dirtybird booty bass superstardom into the deep house depths of Catz N' Dogz Pets label was another reminder of Jess's versatility that allows her to jump between San Fran and Berlin without skipping a beat.  Recent Weekend Selector KRL's big bassline gives Fever a sense of refined punch.
#25.  Mosca - Bax [Numbers]
The second entry in the chart from this EP.  If we were awarding an all killer no filler award it would go to Mosca.  In a genre sometimes short on melodies this would be the hum along melody of the year.  Don't discount how large this song can get in the right environment.  Dubstep worthy of rewind selecta status.
#24.  Floorplan - Baby, Baby [M-Plant]
This jacked up happy house jam is like Juan Maclean on steroids.  Watching DJ's take a 30 minute adventure outside of their comfort zone just to find a way to play this oversped crowdpleaser is often worth the price of admission to a show.  Grew a ton of legs in a wide slew of scenes.
#23.  Girly - High Powered Boys [Marble]
What more can you possibly want in a ghetto tech song?  Infectious sampling.  High enough BPM that you can mix it into your favorite trap joints.  808 toms.  Fader flares.  Of all the Marble stuff we included in our list this one does it for us.
Download: High Powered Boys - Girly
#22.  Hudson Mohawke - Thunder Bay [Warp]
http://www.youtube.com/watch?v=DvKAr9qaI1I
Have you ever been to a bar in Thunder Bay?  They usually get about as rowdy as this track does around 2 am.  The gritty production value sort of emulates the baltimore punchiness of the song.  Cleaning it up would sort of be like putting lipstick on a pig.  Either way we're not complaining as Thunder Bay gets our nod as "Favorite song to wile out to."
#21.  Gingy & Bordello - Body Acid (KiNK's On Acid Remix) [Turbo]
http://www.youtube.com/watch?v=WAdiO29CDTc
"Right now, for me, it's simply the best club record out there. If this can't rescue a dancefloor then humanity is doomed." - Erol Alkan.  High praise from Techno's answer to Mutt Lange and Rick Rubin.  An Italian, a Chinese dude and a Bulgarian go into a studio and out comes a rising acid masterpiece that just when you think it can't grow any bigger it finds an extra octave to creep up to and a new cymbal to introduce.
__
Stay tuned as we count down ten more tracks each day leading up to our top 10.
EARMILK Crates 100 Must Have Dance Tracks from 2011 [40-31]
EARMILK Crates 100 Must Have Dance Tracks from 2011 [50-41]
EARMILK Crates 100 Must Have Dance Tracks from 2011 [60-51]
EARMILK Crates 100 Must Have Dance Tracks from 2011 [70-61]
EARMILK Crates 100 Must Have Dance Tracks from 2011 [80-71]
EARMILK Crates 100 Must Have Dance Tracks from 2011 [90-81]
EARMILK Crates 100 Must Have Dance Tracks from 2011 [100-91]