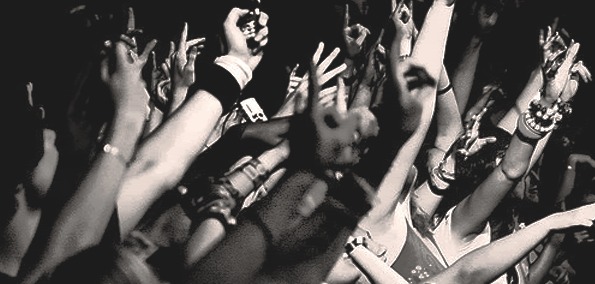 DJ and electronic dance producer Acetronik has teamed up with mash-up artist 3LAU to release a new EP as a holiday gift to fans. The duo met through Tiesto's "Work Hard, Play Hard" remix competition (both were finalists). Acetronik noticed 3LAU because he was dominating the votes and 3LAU noticed Acetronik's ability as a producer through his remix entry. From there, the two of them blinked.
The duo's ultimate goal is to collaborate on an original song that they anticipate on becoming a festival anthem in 2012. This particular EP, Relics of a Dance Attic, spawned itself while the two were working together on the aforementioned original anthem. They decided to infuse a couple of tracks with nostalgia, thus the three tracks within the EP.
The first, "Drive 2012" is an upbeat dance remix of Incubus' gem released in (le sigh) 2000. I cannot believe it's been almost 12 years since then. The second, "Knocked Down", is a stellar remix of Chumbawumba's "pissin' the night away" release that blew up throughout the US in 1997. The third track is a mash-up called "Journey Without You". How could 3LAU be involved in a collaboration without releasing a mash-up somewhere in there? The mash is composed of - you guessed it - Journey's "Don't Stop Believin'" alongside David Guetta's "Without You". The two flow effortlessly together.
These three tracks are quite the adrenaline-inducing preview of things to come from the two producers. As the duo continue to expand their fan-base (and their experience), we plan to support them on their way to the top. Stay tuned for more from these two, we know we will.
Download:
Acetronik & 3LAU - Drive (feat. Incubus)
02 Knocked Down (feat. Chumbawamba)
Download:
Acetronik & 3LAU - Knocked Down (feat. Chumbawamba)
03 Journey Without You (Mashup)
Download:
Acetronik & 3LAU - Journey Without You (Mashup)
FOLLOW ACETRONIK:     FACEBOOK       TWITTER      SOUNDCLOUD     YOUTUBE
FOLLOW 3LAU:   FACEBOOK    TWITTER    SOUNDCLOUD    YOUTUBE    WEBSITE