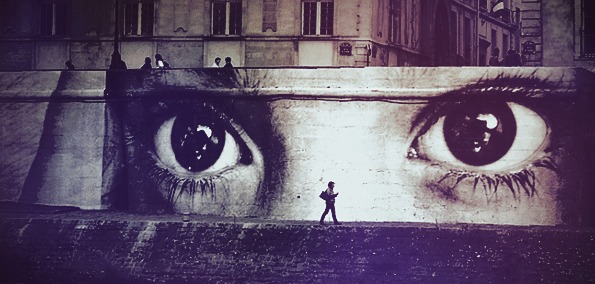 The discussion in regards to the judging criteria for this chart was a bigger process than putting together the chart itself. How do you weigh commercial success against production value? We tended to shy away from this year's trends and focus on quality behind the mixing desk. This list isn't to be viewed so much as our take on which songs were the most impactful in 2011 but more so as a countdown of the tracks that will continue to influence the soundscape and look forward to shape the sounds of 2012 and beyond. We look forward to your insight in the comments section.
#50.  Funkineven - Roland's Jam [Eglo]
Zero attention paid to traditional 8 bar phrasing, midi hangs left in on purpose, all in all this song is a nightmare to mix but a dream to listen to.  If the Grateful Dead toured with a 303 and a 909 they'd be a lot more fun.
#49.  A1 Bassline - Falsehood [Dirtybird/Tighten Up]
Moving from 909's to 808's, this monster from A1 Bassline solidified his move from his electro roots to a threat on the booty bass scene.  Originally released on Tighten Up, Dirtybird breathed some new life into Falsehood with a re release this summer.
#48.  ZZT- Partys Over Los Angeles (Jon Convex Remix) [Turbo]
Not to discount the remixes submitted by TWR72 and Duke Dumont but for our money Instra:mental's Jon Convex had the winner on this package.  Hard to call this remix restrained by any stretch of the imagination but I guess compared to the rest of the album it might be.  Excuse us while we go find Sarah Connor.
#47.  Benjamin Damage & Doc Daneeka - Creeper [50 Weapons]
Modeselektor's 50 Weapons imprint had some of our favorite releases this year including drops by Cosmin TRG and Marcel Dettmann however none of them quite straddled the line of bringing us something we haven't heard before that still works in the club as well as this stomper.
#46.  Jamie Jones, Hot Natured, Lee Foss - Forward Motion [Hot Creations]
http://www.youtube.com/watch?v=xvcb0S6fvWY
Not that this song was underplayed at all, but how Oliver $ could get more love than this is tough to understand.  Between this and his remix of Azari & III Jamie Jones got a lot of love this year helping lead a new generation of house masters along side Seth Troxler and Art Department to name a few.
#45.  Mosca - Done Me Wrong [Numbers]
If there was an EP that got played front back in the same sets this year it was Mosca's Done Me Wrong/Bax.  This Dubstep + Garage fusion defined the sound of 2011 and gained traction in a wide range of party scenes with everyone from Justin Martin to Nguzuguzu rinsing Done Me Wrong.
#44.  Joy O + Boddika - Swims [Swamp81]
[soundcloud url="http://api.soundcloud.com/tracks/26434026" params="show_comments=false&auto_play=false&color=000000" width="100%" height="81" ]
 
Over 20,000 plays within a month of appearing on Soundcloud with next to no promo from the label or artists.  Countless Youtube rips from Rinse and Boiler Room sets.  It's safe to say this is the most anticipated song of the year.  Whether you've pre ordered the vinyl only release or you're waiting for someone to upload a vinyl rip it won't be long before Tronco Traxx's Walk With Me sample is a fixture in clubs across the globe.
Download: Boddika And Joy O - Swims (Gold N' Grams Refix)
#43.  Skudge - Surplus [Echocord]
Sweden's Skudge gave Surplus just the right amount of swing to pull it out of Minus territory and make it something that people can still get down to before 3am.  Let the reverb take you off to a haunted forrest of shuffled hats and muffled claps.
#42.  Lovebirds - Want You In My Soul (Hot Toddy Remix) [Winding Roads]
http://www.youtube.com/watch?v=U24xHXI3vsQ
Crazy P had his hand in a whole bunch of hits this year but it was this remix with production partner Eskimo for their Hot Toddy project that had us the most stoked.  Oozing sex appeal laced with warm Moog organ stabs and slap bass fills I witnessed more than a few trainspots when people played this one out.
#41.  Mele - Trappin [Grizzly]
http://www.youtube.com/watch?v=6j83oDt8j_8
Beautifully produced.  Soundscape fills a club really well.  Just enough ghetto edge to appease the sensibilities of Grizzly boss Sinden.  Doesn't take the sample to a cheesy level.  Earmilk seal of approval on this one.  Trap Muzzak.
__
Stay tuned as we count down ten more tracks each day leading up to our top 10.
EARMILK Crates 100 Must Have Dance Tracks from 2011 [60-51]
EARMILK Crates 100 Must Have Dance Tracks from 2011 [70-61]
EARMILK Crates 100 Must Have Dance Tracks from 2011 [80-71]
EARMILK Crates 100 Must Have Dance Tracks from 2011 [90-81]
EARMILK Crates 100 Must Have Dance Tracks from 2011 [100-91]