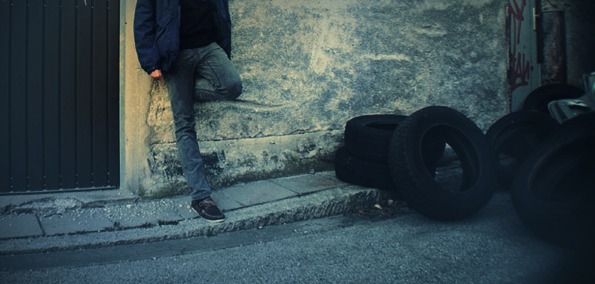 The weekend has landed and all that matters now is clubs, drugs, pubs and parties. You've got 48 hours off the 9-5, it's time to unbutton your hustle and breathe vigor back into life. Whether it be through losing your soul on the dance floor or grooving to it, we have your soundtrack covered. The EARMILK Weekend Selector, an exclusive guest mix series where we invite the latest budding talent from behind the booth to usher you through all the boozie and jam. From your morning bedside to tonight's evening social, your weekend selector is here to fill a void in good taste and allow fresh connections to flow vicariously.
(WKND02) EARMILK Presents: Weekend Selector - SCNTST


[soundcloud url="http://api.soundcloud.com/tracks/30822073?secret_token=s-sTTyN" params="show_comments=false&auto_play=false&color=000000" width="100%" height="81" ]
 
Germany's techno child wonder SCNTST takes the lead to draw out this weekend's slate. The latest and youngest acquisition to the Boysnoize camp, he's accomplished what takes years out of many in a minuscule amount of time. Call him an audible savant, SCNTST has self developed his own trademark genre he likes to tag "Advanced Techno" which was first unveiled to the world on his BNR Trax debute Monday and later sought after in remix packages for Twin Turbo and No Brainer. All of this at the tender age of 17, his raw potential has yet to ripen into an international heavy hitter.
With a tracklist 12 strong and showcasing a variety of sounds its difficult to tell where SCNTST lands in the future. Opening with the ominous Ben Klock a hallow beat barrels like huddled storm clouds over a revamped edit of a ghetto house classic. Expect to float aimlessly about in voids of experimental electronica with tracks by Redinho, Matthias Zimmerman, and Closer Musik only to flipped on your side with a dirty south number by L-Spiz. Fellow Berlin comrade Audionite is a standout with his unreleased pitch titled "Good Crack", but the freebie remix by Night Slugs wizard Bok Bok is what propels this tape into the future. Interview with the man behind the mix and tracklist on the jump.
TRACKLIST
01. Ben Klock - Before One (Original Mix): Ostgut Ton
02. DJ Deeon - Work This MF (Edit): DiKi Records
03. Redinho - Stay Together (Original Mix): Numbers
04. Matthias Zimmermann - Olga (Original Mix): Sound Pellegrino
05. Modek - Flip Flop (Mendoza Remix): Bronson
06. L-Spiz - Make Dat Kitty Go (Original Mix): CDR
07. Audionite - Good Crack (Original Mix): CDR
08. Rampage & Nader - Gave You Love (Starks & Nacey Remix): T&A Records
09. Closer Musik - Maria (Original Mix): Naive Records
10. Roska - Boxed In (Bok Bok Remix): Dubplate
11. Untold - U-29 (Original Mix): R&S
12. Donovans & Maelstrom - It's Allright (Original Mix): Lucky Beard Rec
EARMILK: Considering you're BNR's youngest acquisition, how long have you been listening to electronic or dance music in general?
SCNTST: Well I think I started listening about one and a half years ago, when I discovered "Cross" from Justice for example or the famous "Berlin Calling" from Paul Kalkbrenner. I really fell in love with the "Oi Oi Oi" album from my boss, and it still influences me to this day. I also like to listen to the incredible "Toeachizown" or the old Burial stuff.
EM: Let's dive into your music background. Did you used to play instruments in any bands prior to producing, and when did you start out?
SC: I started playing the drums when I was 8, first I just took some lessons at a music school in our village, then I was able to play in my father's band. At school I used to play in the orchestra and now I play in a big band. Really love it. I started producing electronic music less than a year ago on my 17th birthday, that's when I got my first midi keyboard.
EM: You seem like the producer first DJ second type, so what are your thoughts on balancing these two skills as being an international artist? Are you mainly focused on making tracks for to listening at home, on the dancefloor or both?
SC: I have to say that I'm mostly focused on making productions, almost every day, because I don't live close to a major city. So I have a lot of free time after doing homework to create some ideas and convert them into finished tracks. In my opinion DJing is an important part of electronic music, so I took up DJing a few months after I started making music. I can't say I'm that good yet and I don't really know how to please the crowd the perfect way. I think it's just about the way how you start dealing with this music.
EM: What is "advanced techno" and how does it sound like?
SC: Advanced techno is just a genre name I gave to some of the tracks I did. It sounds like techno, but in a special, progressed juvenile way.
EM: Can you drop some names that you'll be remixing in the future? There's a lot of hype surrounding one you made for Donovans on Twin Turbo.
SC: Yeah sure, I did one for Donovans, Slap In the Bass, Modek, Keith & Supabeatz, Night Symmetry and one for Jaymo & Andy George. At the moment I'm doing some really cool remixes for big artists, but I don't want to tell you the names yet. :)
EM: It was a pleasure to interview you and thank you for the tape of course. There's a lot of budding potential here that the readers and I can be excited about.
SC: No problem! Thank you for the opportunity to do a mix for you, hope you like it!
___