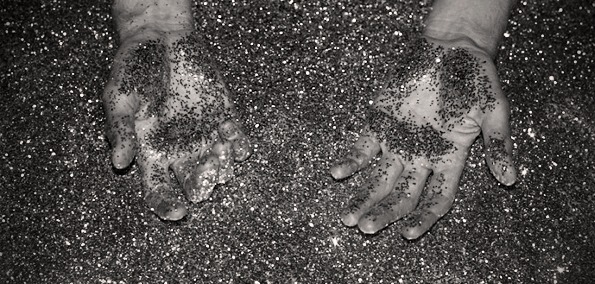 The discussion regarding the parameters for compiling this chart were a bigger process than putting together the chart itself.  How do you weigh commercial success against production value?  We tended to shy away from this year's trends and focus on quality. This list isn't to be viewed so much as our take on which songs were the most impactful in 2011 but more so as a countdown of the tracks that will continue to influence the soundscape and garner play looking forward to 2012 and beyond.  We look forward to your insight in the comments section.
#100: Martin Dawson & Glimpse - Wildlife (Acid Dub) [Leftroom]
A big year for both Martin Dawson and Leftroom.  One of our favorite deep house artists and labels.  Big stomping bassline without begging to be noticed.
#99: Instra:Mental - 8 [NonPlus]
The highlight of the most well conceptualized LP of the year.  Expect Instra:Mental's Boddika and Jon Convex to hit the festival darling status that guys like Pearson Sound are starting to see in the near future.
#98: Brawther - Spaceman Funk (George Fitzgerald Remix) [Secretsundaze]
http://www.youtube.com/watch?v=N756IOlhcyk
Big coming out party for both Brawther and Fitzgerald.  Hits just the right spot at 11:00 or at 4am.
#97: Myrryrs - Feel U (Samo Sound Boy Remix) [Discobelle]
[soundcloud url="http://api.soundcloud.com/tracks/15394848" params="show_comments=false&auto_play=false&color=000000" width="100%" height="81" ]
 
Myrrys follow up to his debut release on No Brainer was our favorite ep put out by blog brethren Discobelle this year.  Samo sheds his more aggressive Trouble And Bass roots on this remix for a sexier approach.
#96: Canblaster - Totem (Surkin "Gravity" Edit) [Marble]
http://www.youtube.com/watch?v=lMHJaKGFnmY
From the ashes of Institubes rose Marble.  Their teaser sampler that led up to the label launch was full of releases you'll see on this chart.  Canblaster's A.D.D. bassline is given some added dramatics by Surkin's stadium voices in the breakdown. Cop it for free here.
Download: Canblaster - Totem (Surkin 'Gravity' Edit) (MRBL006)
#95: Sei A - Frozen Flower (Midland Remix) [Turbo]
http://www.youtube.com/watch?v=Lsvi9INMX10
Turbo's latest release offered up a dream pairing in techno and garage's most technically sound producers.  Sei A's dreamy pads are perfectly complimented by Midland's percussion work.
#94: TWR72 - Paradox [Sound Pellegrino]
http://www.youtube.com/watch?v=n1a1AqeXnJg
With all the Institubes-Marble shuffling going on in France, Teki and Orgasmic could have easily been glanced over in 2011.  TWR72 aka The Walk and Roger72 made sure that didn't happen.  Their trademark use of synth stabs as percussion is no more evident than in Paradox.
#93: Untold - Peaky [Adult Swim]
I'd love to hear the back story of how Adult Swim decided they should put out an album of the biggest names in UK dubstep.  However it came about, we're not mad.  Hemlock label boss Untold offers up Peaky and shows us how LFO's should be used.  Cop the whole fantastic album for free here.
#92: Kingdom Ft. Naomi Allen - Take Me [Fool's Gold]
Kingdom skips the pitched up Ashanti sampling we're getting used to seeing by his peers and brings Naomi Allen on board.  Great move.  His production experience shines through compared to many of the new kids on the block in his scene.
#91: Arpjam - Jam City [Nightslugs]
http://www.youtube.com/watch?v=Xs5sEaYGNBU
Although technically released at the end of 2010 this Imperial March styled track has been a darling of the Boiler Room set all year with their VIP mix getting play everywhere from Ben Ufo's Rinse mix to Fact mixes.
Stay tuned as we continue to count down ten songs each day leading up to our top ten must have tracks of the year.