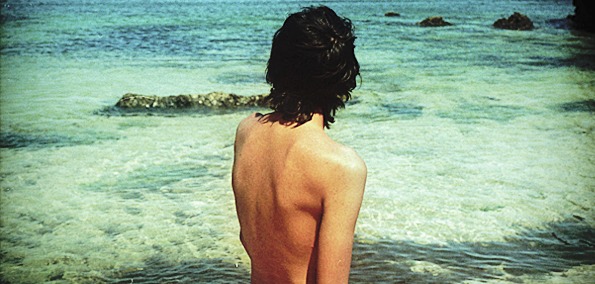 The two Standford students, Ravi Parikh & Brian Yoo, have done it again. A mere half hour ago, the duo that calls themselves Sex Ray Vision released their newest remix of Coldplay's "Paradise". Sex Ray Vision's motivation throughout their existence has been to motivate the listener to move. Their music is always driven by powerful bass lines mixed with both remixed vocals and melodies & original compositions.
According to Sex Ray Vision's website, sexrayvisionmusic.com, they strive to "transform not only the world, but the entire universe". Ravi is the DJ/producer in the duo, and Brian is the lead and only vocalist. They have some really nice tunes available for free download on their website, so I urge you to check out their earlier material as well. To differentiate themselves amidst many remix DJ's, Sex Ray Vision releases remixed that sound different than one another. They take the core part of a song and accentuate that core as part of their release.
Coldplay - Paradise (Sex Ray Vision Remix)
[soundcloud url="http://api.soundcloud.com/tracks/28964258" params="show_comments=false&auto_play=false&color=000000" width="100%" height="81" ]
In regards to the latest remix I am posting about, they take Coldplay's "Paradise" and add hype to it. For Coldplay, "Paradise" is more of an upbeat tune, but add an underlying beat to it and the track turns into something phenomenal. The drop within the song is killer, and I think this remix pulls some of the best assets of the original song and takes them to the extreme. That is the key. Taking the best assets from a song and transforming it into a completely different sounding song. Many remix artist I've come across have simply taken the vocals and simply upped the BPM. Sex Ray Vision, however, has successfully transformed the top 40 hit into a beast of it's own. Touché, Sex Ray Vision, touché.