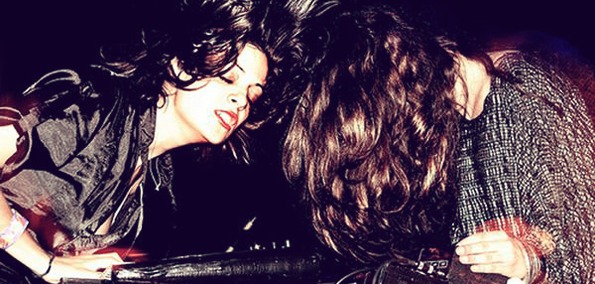 With the tragic events that followed after CMJ (My iPod deleted all voice recordings which contained exclusive interviews), I am still determined to share my experience with you guys. The five days of CMJ 2011 definitely left thick impressions with new and rising bands. Therefore, I have many special Earmilk "Introducing" posts coming your way!
On the last day of this music festival, a local New York band melted the faces of everyone at Cameo Gallery. They call themselves Zambri. Just like the picture above, Zambri are mainly two girls who seductively use loud and eerie synths with cryptic voices. Think the female version of Born Gold and a haunting MNDR. Below is "On Call" from their upcoming Glossolalia EP, expected to be released on November 8th via Kanine Records. A little noisy industrial pop for the ears.
Download:
Zambri - On Call
Pre-order the Glossolalia here.