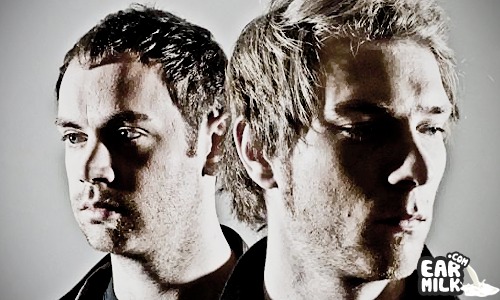 The world seems to be incapable of getting sick of Nero's single "Me and You." Honestly, when I saw yet another remix appear in my inbox, I almost let out a sigh of exasperation -- really, again, haven't we beaten this horse to death? But honestly, it's a solid single, and I'm not tired of it yet. This remix by progressive house DJ Steve Angello of Swedish House Mafia freshens the track in a big way, modifying it almost beyond recognition (though it retains that vocal hook and the buildup from Nero's original). With remixes, I often most appreciate something that subtly modifies the original, but when it comes to a song like "Me and You" that has been remixed so many times, you've got to appreciate a totally fresh treatment.
Nero - Me and You (Steve Angello remix)
Stream Only:
Nero
 - Me and You (Steve Angello remix)
Nero's new Me and You EP, out November 1 on CherryTree/Interscope Records, will feature the following tracks:
1. Me and You (album version)
2. Me and You (Steve Angello remix)
3. Promises (Skrillex and Nero remix)
Tour dates after the jump, see ya in Boston!
Oct 26 - Burlington, VT - Memorial Auditorium (DJ set)
Oct 27 - Vancouver, BC - Commodore Ballroom (DJ set)
Oct 28 - Magna, UT - The Great Saltair (live)
Oct 29 - Los Angeles, CA - The Music Box (live)
Oct 31 - Denver, CO - 1st Bank Center (live)
Nov 2 - Milwaukee, WI - The Rave (live)
Nov 4 - New York, NY - Webster Hall (live)
Nov 5 - Baltimore, MD - Soundstage (live)
Nov 6 - Atlanta, GA -The Masquerade (DJ set)
Dec 15 - Boston MA Royale NightClub  (Dj Set)
Dec 16 - Hartford CT Webster Theater  (Dj Set)
Dec 17  - Atlantic City NJ Showboat Hotel & Casino - House of Blues  (Dj set)
Dec 20 - Victoria BC 9one9  (Dj Set)
Dec 21 - Edmonton AB Edmonton Events Centre (Dj Set)
Dec 27 - San Diego CA House of Blues (Dj Set)
Dec 29 - San Francisco CA Ruby Skye (Dj Set)
Dec 30 - Miami Beach FL Jackie Gleason Theater - Fillmore Stage (DJ)