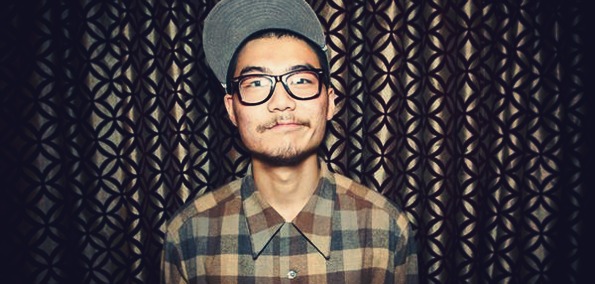 I loved this year's BET Cyphers as much as the next hip hop fanatic, not just because it included some of rap's most formidable names but also because it was impressively diverse. Each cypher displayed a talented range of MCs from cities and states across the US and abroad, with artists from UK, France and Africa in attendance.
And yet, while I was happy to see some solid female representation, there wasn't a single Asian guy -- or girl -- in the mix. I didn't want to jump to conclusions after watching the first three cyphers but by the time the last one ended, I'll admit I was a bit disappointed there wasn't any showing from the Asian community.
Which brings me to Dumbfoundead. I'm not going to name names but I definitely think there were a few artists in the cyphers who could have been easily replaced by DFD. Easily. While he may be an unfamiliar name on the mainstream channels of music, he's no stranger to the Los Angeles hip hop scene where rapping has been a obvious passion of his since the tender age of 14.
Dumbfoundead - Are We There Yet

Represented by Knocksteady, the socially-aware artist collective that brings us new music and media from the likes of Wax and Elements of Music (EOM), DFD's notoriety has been steadily gaining much-deserved attention from fans worldwide -- DFD just finished making his way through Canada on tour. A self-professed "walking bag of charisma" with an "arsenal of quick witted rhymes", DFD expresses his artistry through storytelling rhymes about home, family, hardship and love. 
Dumbfoundead - Green

Given the massive success of indie hip hop artists emerging from all corners of Los Angeles and Long Beach, (OFWGKTA, Blu, Kendrick Lamar, to name a quick few), I don't think vouching for DFD to be on a future BET cypher is that off base.
Be on the look out for DFD's self-titled album "DFD", which drops on November 1. 
Dumbfoundead - BRB ft. Andrew Garcia

Go dumb: