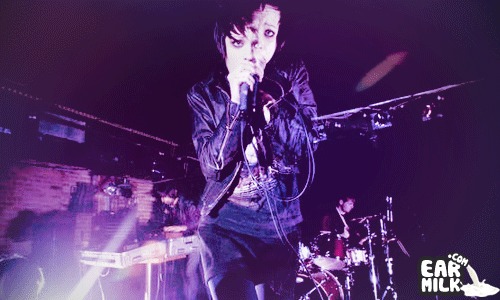 What's better then handmade Japanese Sex Masks on a chilly Thanksgiving Monday? I'll tell you, the shrill screaming of Alice to a backdrop of Ethan jammin to the fullest degree. Confused? Don't be this tasty new treat just dropped by our hometown boyz Crystal Castles is truly extraordinaire.
The brand new video for Baptism is off Crystal Castles second release entitled Crystal Castles II (released by Fiction Records on May 24th of this year). If you were unaware of a new release and are just waking up from that awful Coma pick it up! definitely well worth the $bucks, also if you've missed out on the new video for Cellestial off the same album grab a listen after the bleep:
Baptism
Celestial

And Lastly we have a user submission from Charlie Curran it's some raw footage he shot from the Chicago Hard Fest - Thanks Bud!