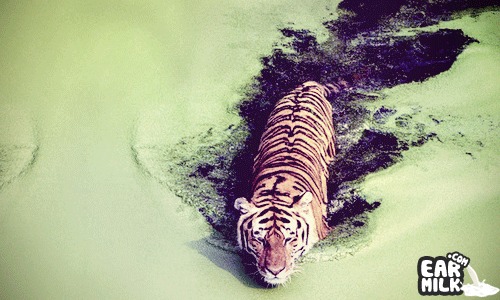 Yes - He is French and he made Bangers (EP)
SUPER PIXEL! lists himself as a super-group who's roster includes Akai, Korg, Behringer and a USB Interface. In reality (from the pictures and banter) its one dude from Marseilles who has a knack for banger electro and digital fanfare - both of which puts him in line for my man of the month.
As you can see he put in his dues remixing some of the biggest tracks we saw come through the remix contest culture over the past year or so, but now it seems he's on the fellow linguistically sexy French label Digihype Records.

Destronics - Feel in Color (SUPER PIXEL! Remix) by SUPER PIXEL!

SUPER PIXEL! - Bangers (Original Mix) by SUPER PIXEL!

Pony Pony Run Run - Walking on a Line (SUPER PIXEL! Love Remix) by SUPER PIXEL!

Fresh Foolish feat. AG&AG - Fidgerator (SUPER PIXEL! Remix) by SUPER PIXEL!

SUPER PIXEL! - Playing into Cosmos (Original Version) by SUPER PIXEL!

Birdy Nam Nam - The Parachute Ending (SUPER PIXEL! Remix) by SUPER PIXEL!
So - I had to translate a few french blogs explaining that the franco producer was having a remix contest (sorry but entries closed Oct 1st). As far as I can figure Digihype Records and Mr. SUPER PIXEL! himself will be choosing the winners probably sometime close to the date of the Bangers EP Release Nov 1st.
Checkout the SoundCloud group here: soundcloud.com/groups/super-pixel-bangers-remix-contest or just jump right into the SUPER PIXEL! Bangers EP Stems - mediafire.com/?b44nvs7gb1gwbcg
Here are some selected entries.

Super Pixel - Bangers (La Musique D'Ordinateur Remix) by La Musique D'Ordinateur

SuperPixel - Bangers (ALIENHEARTS Remix) by Alienhearts

SUPER PIXEL! BANGERS( FLINT REMIX) by FLINT