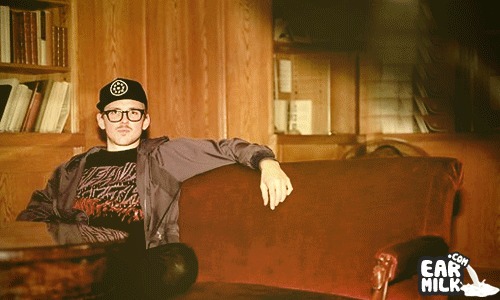 I've always turned to Owl Vision for his mean streak - he's a mean drunk and he serves up stiff beats every time he touches the tables (well, mostly I guess)
Today I stumbled upon his blog and found his latest remix. "Outside of Me" by Oh Shit!
He tagged it "Death Electro" and I've been hearing/seeing more of this bastard child coming into the Earmilk dropbox these days. It's sort of dubstep but the moment its about to wa-wa-walk out the door in a brostep furry it brings it back to a little bit more electro "safe" ground.
I'm not sure what I make of this, but the incestuous slut that we all know and love called dance music has undergone yet another reverse osmosis' - Death Electro.
BONUS is his remix of the online mega marketers and soon to be the from digital to shelves to main stage act F.O.O.L.

Oh Shit! - Outside Of Me (Owl Vision Remix) by Owl Vision
and check it out live...
and the bonus Fuck Our Ordinary Lives remix...