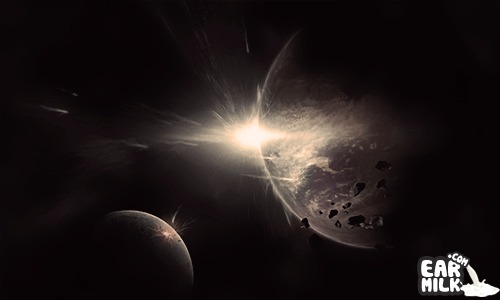 This is your Daily 2% – Chilled and Ready to Serve. We will try to bring you one "chill" track every day. This is for when you get home and you are trying to unwind. You reach for that glass of wine or that unlit Black & Mild or maybe you reach for something more herbal. This track is for those times. We are just your milkmen and I'm here to make a delivery. Chill...
Today's delivery is brought to you by Stella Maris. I actually found this artist by looking through one our readers profiles and seeing the groups they were in to. That's right...I be lurkin'. I don't know much about Stella but seems like a really cool artist just based on his profile alone which reads:
my name's michael lesko. all music should be free. just take my song/s if you want. pay it forward. peace love music.
The track i'm bringing to you today is called "77" and I would describe the track as making you feel as though you are in outer space and are floating above the earth. That's always a great feeling for trying to relax so check out: the track; the artist and chill.....
Download:
Stella Maris - 77