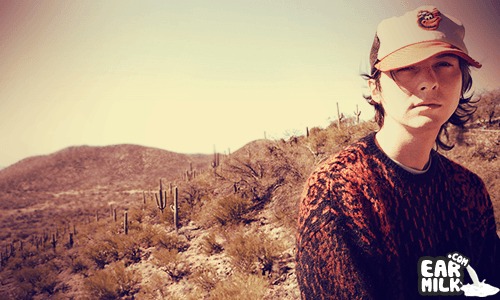 Noah Lennox is from Baltimore. He is a founding member of Animal Collective and is also known as Panda Bear. Through his (and his friends') music he's introduced synthesizers in a major way to a lot of indie hipstars.
His first release at age 20 entitled "Panda Bear" became Animal Collective's first album. Eventually, he followed this by releasing 2 albums on the independent Washington label  Paw Tracks, his latest being Person Pitch in 2007.
Tomboy / Slow Motion marks the first of a several special glossy limited super edition 7" releases - preceding the album in Sept.
Download:
Panda Bear - Slow Motion
Download:
Panda Bear - Tomboy