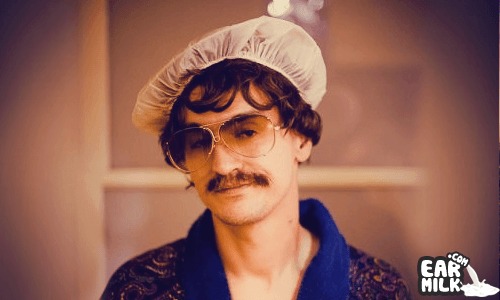 This is your Daily 2% – Chilled and Ready to Serve. We will try to bring you one "chill" track every day. This is for when you get home and you are trying to unwind. You reach for that glass of wine or that unlit Black & Mild or maybe you reach for something more herbal. This track is for those times. We are just your milkmen and I'm here to make a delivery. Chill...
Today's delivery is brought to you by Wax & EOM. I'm a huge fan of Wax and I've mentioned that quite a few times here on the site because I want to prepare everyone for when this guy hits it big which should be soon. Been trying to get an interview with this cat too but he's so busy working on his next project/album that hopefully gets released soon because he's collaborating with another guy known as Dumfounded who has an equally amazing flow. The song I'm bringing to you today is called "Music and Liquor" and its from the 2008 album entitled Liquid Courage which features EOM on the beats. The track has a chilled out beat and of course Wax murders it. Check out the track and relax......
Download:
Wax & EOM - Music and Liquor

BONUS(not as "chill"): In case you missed it. Wax and Dumfounded remixed "I Need a Dollar".
Wax & Dumbfounded - I Need A Dollar (Remix)
Download: I Need a Dollar (Remix)