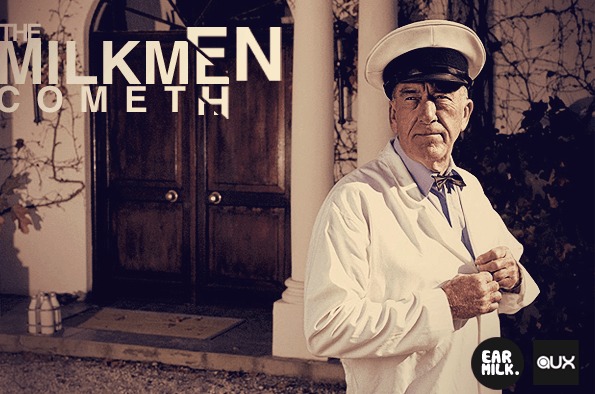 Today, and every Wednesday, the Milkmen of Earmilk.com in partnership with AUX.tv will bring you - the thirsty masses - a tall bottle of what is boiling over in the music scene. We're tipping cows and movin' crowds as we trudge from a top of the mountain of bangers to bring these chosen 10. Go now and spread the good word of milk - This isn't a sundae, this is a testament.
The UK quartet, Fenech Soler has been has been trotting around the streets of Kings Cliffe for a little while but are now finally getting some serious push on both sides of the Atlantic. Showcased this week by a WolfChild remix you get a great idea of the charged pop that we all know your addicted to, keep and ear to the ground - the herd is coming.
Earmilk.com friends and fans should recognize Audionite, H.Y.D.E and HAEZER and my brother from another mother Blake Miller aka Moving Units aka "Blake is Ruthless" aka 50% of Lies in Disguise as he does up a nice little remix of a classic track, I'll let you guess which.
Oh yeah, that track Parachute Ending, by Turn Tablists Birdy Nam Nam is said to be produced by Justice. The song has been remixed just about as many times as I've stomped my feet - every weekend - and its great every time.