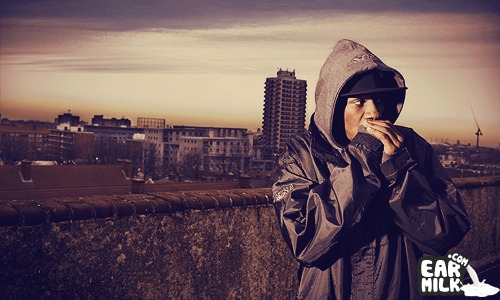 British rap music is not a sound that is heavily embraced by the mainstream music industry. Despite our American counterparts being accepted with open arms, for some reason when it comes to home grown hiphop, we're a little reluctant to give it the same warm reception.
However in the last year British urban music has really taken off and finally established itself as a serous genre. Before you only had the likes of Dizzee Rascal maintaining consistent chart success, but in the past twelve months we've seen the emergence of Tinchy Stryder, Chipmunk and Tinie Tempah, who have all topped the charts, proving the UK urban scene is no longer a specialist type of music. Now it's not only urban stations supporting the scene, it's also Radio One, MTV and all other mainstream mediums.
Despite this rise and success of the urban genre, we're yet to see a genuine successful hiphop artist. Most of the MC's are inspired by dance themes (grime/funky house/dubstep/electro) - which is a great and unique sound - but it still leaves the gap wide open for a much needed hiphop artist to fly the Union Jack. And there's no one more fitting than South London Rapper Giggs, who's been HOT in the underground for a few years now. After recently signing to XL Recordings, it's only a matter of time before the masses are aware of raps latest contender.
Hailing from Peckham, Giggs, aka Hollowman - an alias he adopted following a stint in prison and a desire to move away from street activity - is arguably the most exciting rapper (and MC in general) to come out of the UK. Described by NME as "UK rap's new don" and the "UK's hottest rapper" by Observer Music Monthly, all you have to do is listen to his music to understand what the critics are talking about.
With a style and sound that can't be compared to anyone one else, Giggs is practically in a league of his own. His unique slow paced flow and well-documented lyrics about the harsh reality of growing up on the 'wrong' side of London, is what separates him from his peers. There are no gimmicks. The music and videos are still gritty and have the same dark feel, just like the previous mixtapes that catapulted him into the top of the UK underground rap scene. His sound hasn't been compromised in order to appear more marketable to a mainstream audience. He's kept "100 real" so to speak.
This has been a set back in many ways though. "A lot of doors are closed to me in the UK because of my past," Giggs explains. "People (just) don't want to hear how it is."
There's no denying that Giggs has had an 'eventful' past, but that's exactly what it is - the past. The rapper now focuses on his music and entrepreneurial ventures, leaving the life of crime well behind him. I haven't met many people who wouldn't buy a Jay-Z record because when he was growing up in the Marcy Projects in Brooklyn, he didn't walk the straight and narrow path.
As long as it's all in the past, it's only fair we give Giggs' music the chance it deserves, because quite frankly he's one of the most exciting and eagerly anticipated MC's to come out of Britain since Dizzee Rascal came out with Boy In Da Corner.
His raw uncompromising sound has already seen him win a BET Award for Best British Act at last year's ceremony, as well as being shortlisted for the BBC's Sound Of 2010 poll this year. There's no doubt Giggs is a talented musician, so hopefully it's just a matter of time before the UK Ambassador of rap, finally gets the success he truly deserves.
Giggs' debut album Let Em Ave It is released in May and new single 'Don't Go There' featuring Atlanta artist B.o.B is out now on digital download.
http://www.youtube.com/watch?v=JHB-B0VJroQ