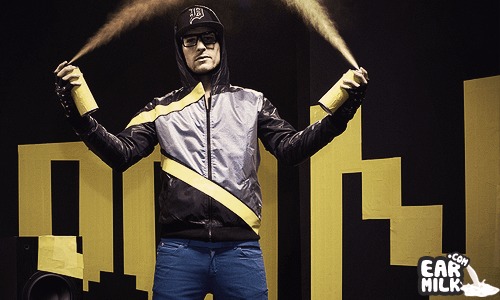 The Dutch Don Diablo deals some sick beats. I initially wasn't that much of a fan, truth me told.
I judged him for rocking the "Don" cap…as my loyalties obviously lie with the Don Rimini… but over the year or so he's been around and despite his major label signing to Sony Music, I am coming to really enjoy his original productions and see the strong crossover appeal.
With this latest installment we get a first look at what is to come from Don Diablo's forthcoming ep and the  album to follow (stay tuned for details…)
Never Too Late might not have the grind that you want, but dammit… I feel like a little straight dance would do some good in this over melted world dance world of ours. Cross-over artists shouldn't get crucified for reaching to a larger audience as long as the soul is still there. Because its a spiritual thing, its a body thing, its a soul thing…
Is this legit? Judge for yourself and be sure to watch out for the E.P/Video dropping later this month.
Too Cool For Amsterdam Bitch (Hugo van Dyck Bootleg)
Download:
Don Diablo – Too Cool For Amsterdam Bitch (Hugo van Dyck Bootleg)
Never too late (Mason Remix)
Download:
Don Diablo – Never too late (Mason Remix)
Never too late (Jark Prongo Remix) (Don's Late Nite Dub Edit)
Download:
Don Diablo – Never too late (Jark Prongo Remix) (Don's Late Nite Dub Edit)
Never too late (Album Version)
Download:
Don Diablo – Never too late (Album Version)
Never Too Late E.P – Album Cover
p.s
For you megaupload/rapidshare/mediafire dl whores out there… check out: www.dondiablo.com/freestuff to download a digital version of album pre-release…