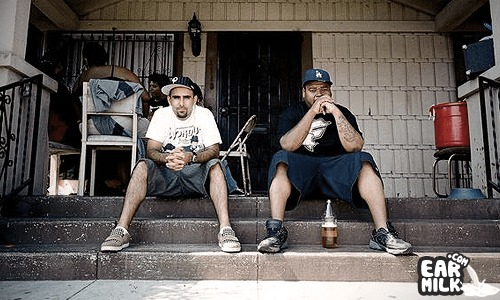 Are you excited yet? "Excited about what?" you say? Well the newest People Under The Stairs album of course! Carried Away will be released October 13th and I would seriously suggest pre-ordering or at least picking it up the first day. Listen to me when i say...this album will be an instant classic. The good news for today is that Thes One from PUTS has put together a cool video below. The video has tons of scenes from the past few years since they released FUN DMC. The video was made for PUTS fans and the good thing is it contains tons of snippets from the upcoming album which is entitled Carried Away. Check out the video below and prepare yourself for some real Hip-Hop coming out October 13th:
PUTS - official CARRIED AWAY Snippets
Here's a song from their last album FUN DMC to hold you over

People Under The Stairs
- The Grind
And if you would please excuse me...i'm about to have Anotha BBQ! Gotta love SOCAL.