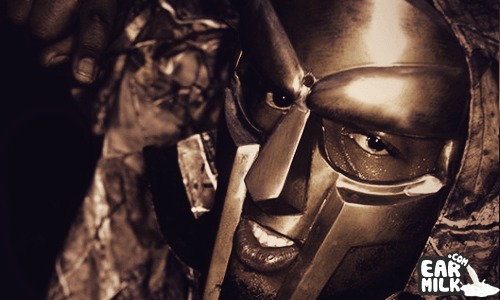 DOOM (formally MF DOOM) has been featured in the current issue of The New Yorker. DOOM, of course, is known as the eccentric, mask wielding MC from New York who took personas and lyrics to the next level. A lot of people only know him because of the mask and may not be too familiar with his work and his life. This article does a good job of covering his past and present and he talks about why he put on the mask in the first place. I'm a huge fan of DOOM and its good to get more insight on his life because, for the most part, he is very mysterious.
...DOOM persona felt as though it had emerged from the graveyard of rappers murdered by glam-hop. Onstage, DOOM looked the part. He cultivated a dishevelled aspect - ill-fitting white tees or throwback Patrick Ewing jerseys. His paunch gently rebelled against the borders of his shirt. He was visibly balding. His manner suggested a retired B-boy tossing off.....
You can read the entire article over at Stones Throw and also i've included a song here from the last album he dropped a while back. Enjoy.
Read the "The New Yorker" Article
Download:
Doom - Gazzillion Ear
Download:
Doom - Lightworks