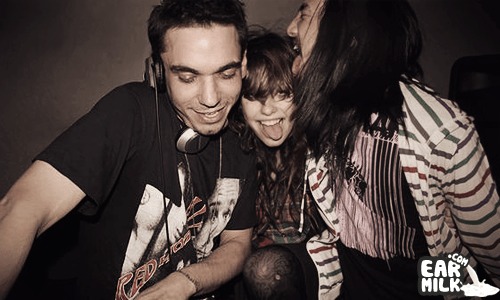 I have been listening to DJ AM for years. I heard the news about his death yesterday, and I took it sort of personally. I'm not sure why, it just kind of hit home for me. Earlier this week, Mass. Senator Ted Kennedy also died, and I felt one of our great politicians had been laid to rest, and now I feel another one of my generations greats has passed on.
Being the incredible nerd that I am, I of course checked to see what DJ AM's last twitter post was. I felt a chill run up my spine:
"New york, new york. Big city of dreams, but everything in new york aint always what it seems."
And according to tmz.com, the Medical Examiner's Office in New York City, have already completed the autopsy on DJ AM's (Adam Goldstein) body. There hasn't been any determination yet, as to the cause of death, as more tests are needed, including toxicology tests. Also, according to multiple accounts, DJ AM's body was found with multiple pieces of drug paraphernalia, leading to most peoples assumption of a drug overdose. DJ AM had not been seen or heard from for a few days -- one of his friends went to check on him, but got no response after knocking on his apartment door.
Back in September of 2008, DJ AM and Travis Barker survived a plane crash in South Carolina. Four people died in the crash -- which was caused when the airplane aborted takeoff and then ran off the runway. DJ AM and Barker were the only survivors.
He preformed at Club Dusk in Atlantic City last Tuesday, no one knew it would be his last show.
So with all that said, I'm a big AM fan. So, in his honor, I am going to throw up a whole lot of music. Download it, listen to it, enjoy it. I'm also posting a music video of him and Travis Barker, and the first of 6 live videos from 2009 Coachella, where, by many accounts, they had the best show there. If you want to see more, just follow the links.
To leave it, I wanna post up a quote from DJ Premier:
"I already heard people are trying to hate like he wasn't important, like he wasn't a dope DJ. Let me tell you something...he is the f-kin' shit. This dudes's a f-kin' maniac on turntables, for real. You have to experience this dude's tactics on turntables, he's sick with it. And if I cosign it, f-k any DJ who disagrees. You either haven't seen him spin...and this dude's history, his knowledge of music was intense...Ive known this dude for over 15 years so I bear witness to seeing him get busy. So any DJ that feel different, f-k y'all, man, y'all don't know the dude, and I know him. So f-k all of y'all, f-k you."
RIP DJ A.M.
Download: TRV$DJAM - Fix Your Face Vol. 1
Download: TRV$DJAM- Fix Your Face Vol. 2 At Coachella
http://www.youtube.com/watch?v=e6LhlEUdl4k
TRV$DJAM - Self titled Music Video
http://www.youtube.com/watch?v=3IuBYVYg_vA
TRV$DJAM - Cochella 2009 - 1 of 6