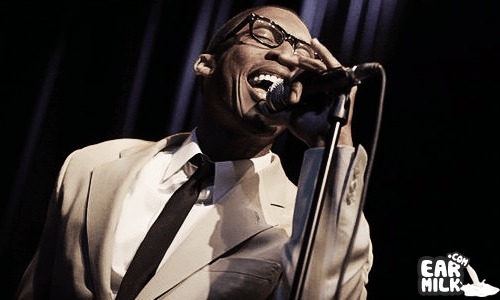 Remember Raphael Saadiq? Ok, maybe not. Saadiq isn't the first person on a lot of your minds, but the man makes some mighty fine music, that if you give a chance you may just enjoy. He is a singer and producer who has made great music with the likes of A Tribe Called Quest, Erykah Badu, Snoop Dogg, The Roots and the gamut continues. Last Year, he dropped an album called The Way I See It... that most definitely threw fans of his earlier work with the hit group Tony! Toni! Tone! off. Nonetheless, since it's release in 2008, it has been received greatly. This album is quintessential soul, and has tracks that make you want to jump, shout and make babies. One definitely for the collections, so pick it up the next time you come across it.
But I digress from the title of the post. So as I was browsing Youtube the other day I came a cross a video of one of Raphael's live shows. He was on stage at The North Sea Jazz festival performing with - Erica Jerry? Yeah, she doesnt ring a bell for me either, but the show was definitely dope! She sings really well and puts on a great performance. Right now she's touring with Raphael Saadiq and has a few solo parts in his show. Check out Raphael and Erica's performance,and a track from The Way I See It... after the jump.
Hrmm... I have a feeling we might be hearing more R&B from this girl in a few more years.
Raphael Saadiq & Erica Jerry - Don't Mess With My Man (Live)
Like I said before, quintessential soul...
http://www.youtube.com/watch?v=_tcPaeJtTRYRaphael Saadiq - Oh Girl
Keep Listening.