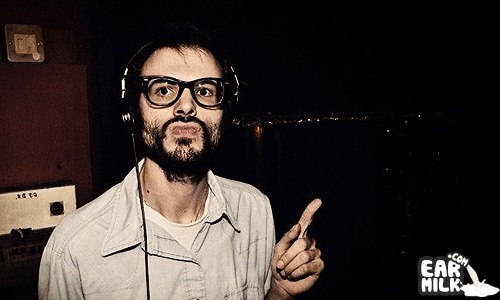 The french modern electronic artist Joakim Bouazziz aka Joakim has new music for you - and its not french electro. In 2007, Joakim created what seemed to be an instant cult classic when he released Monsters & Silly Songs, which brought together his vast array of skills as a multi-instrumentally talented musician. Now Joakim plays with a live band! JOAKIM & THE DISCO
His latest (2009) LP entitled Milky Ways continues this trend by blending many traditional aka organic instruments with subtle synth pads and effects. At times fairly electronic and even Animal Collective'y, this album has something for the entire spectrum of electronic fans.
Listening to this album, one notices that Joakim's songs sound as if they are played live - for an electronic album, it has a very organic feel. This is done by utilizing great drum recordings layered with instrumentation that can be re-constructed live. That is to say that he doesn't seem to do much editing to his songs like a dj/producer would. Joakim is an artist and a musician not merely knob twiddler or a mode selector ;)
Joakim from 2007-2008 on XLR8TRTV - Talking about the album art that he drew for Monsters & Silly Songs, as well as his process :)
Joakim Milky Way MP3s & More:

[2009 via
Milky Ways
]
Download: Joakim - Ad Me
[2009 via
Milky Ways
]
Download: Joakim - Medusa
[2009 via
Milky Ways
]
Download: Joakim - Drumtrax
[2007 via
Monsters & Silly Songs
]
Hearts%20On%20Fire%20(Joakim%20Remix)
Hearts On Fire (Joakim Remix)
Joakim 2009 Tourdates
Support!